Nothing new in some part of the world, but I am so thrilled that AMC has finally joined the dine-in bandwagon. Well, literally. I was recently invited alongside with a slew of Orlando bloggers to AMC's Special Bloggers Night event for a sneak preview of it's latest Dine-In concept at Downtown Disney.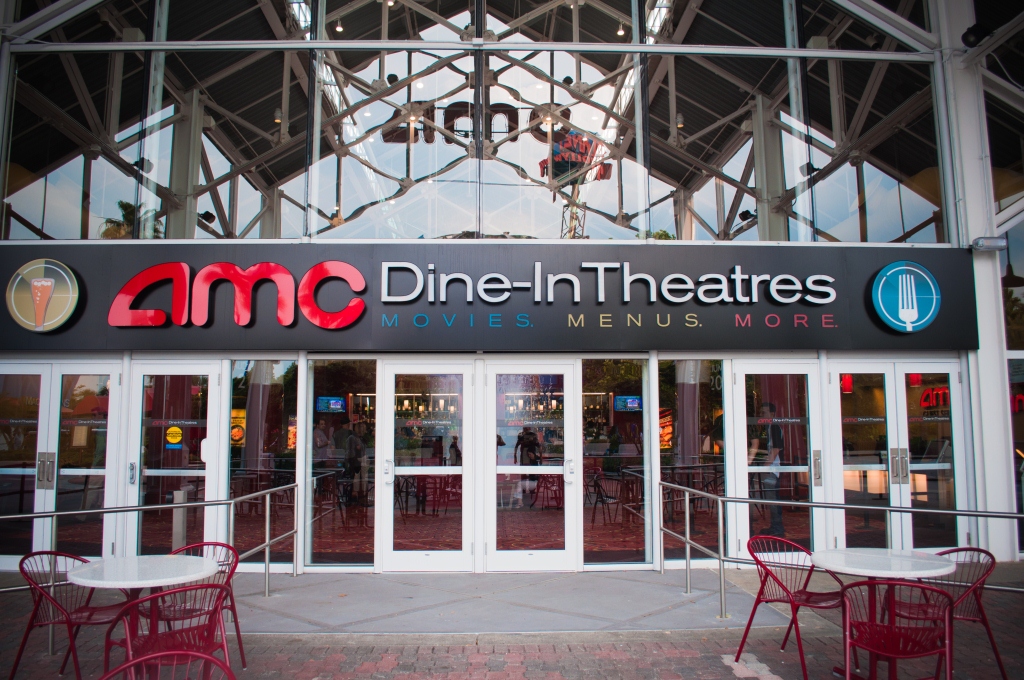 MacGuffins® Bar & Lounge is where you spend some time, sipping on drinks & awaiting for your friends before movie time or discuss your overall movie going experience afterwards. It's sorta a gossip corner. The atmosphere is so cozy, it almost reminds me of a living room. Doesn't resemble my living room at all. Not with that well-stocked bar! Promise I am not complaining 🙂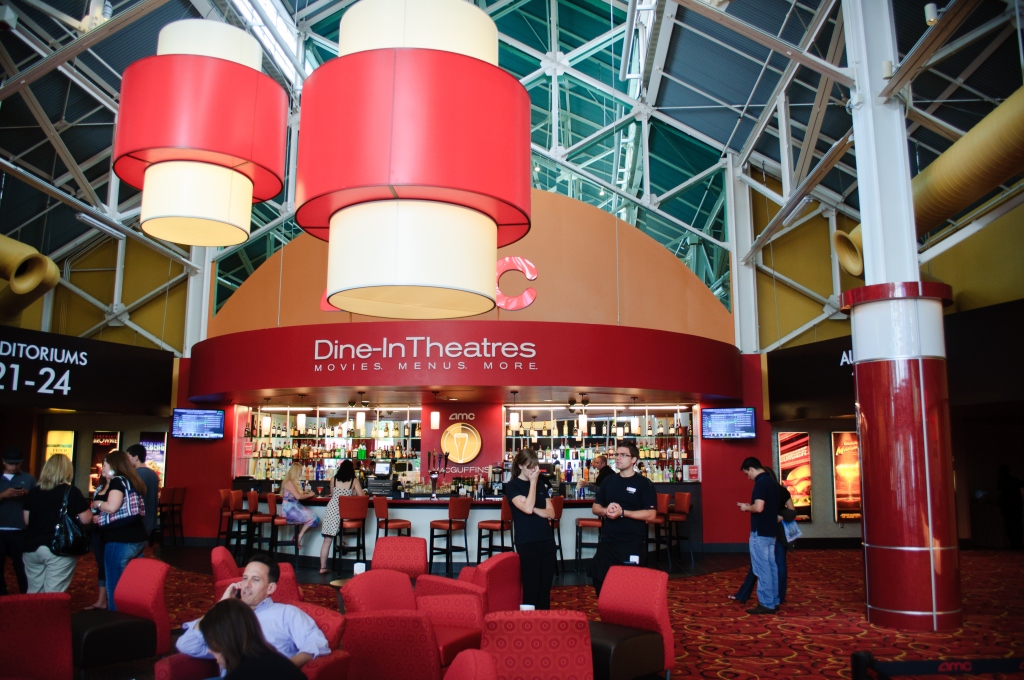 After chatting with AMC's PR peeps over some drinks, we headed into the auditorium for a guide through of their new movie & dine-in experience. Here are some points to observe about AMC's new dine-in theater experience: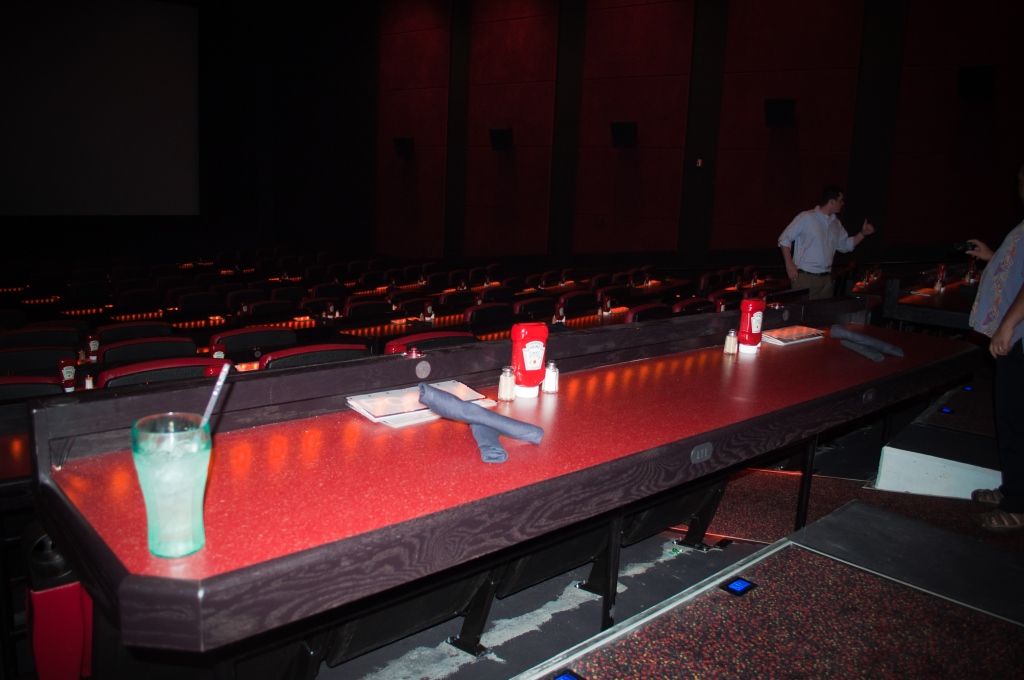 Upgraded & reserved cozy reclining leather chairs with foot rest. Booster seats and handicapped seating is provided.
Casual table-top dining, with side service.
Gourmet foods such as crab rangoon dip, flat-bread pizzas, grilled sandwiches, pastas etc.
Specialty drinks.
Josh helped us with the menu. And boy, was it an extensive, gourmet foods menu. So hard to choose. For appetizer, we chose spicy buffalo chicken wings. Best chicken wings ever. No photo because I was busy licking my fingers. It was that good 😀
Sodas, popcorns and nachos are bygones. These entrees were mouth-watering delicious!
Fine dining, exquisite service and comfort all while watching TRON: Legacy on the big screen. The service was amazing. We were expecting countless mid-movie interruptions, but that was kept so minimal. What's not to love? Thanks AMC for a great dine-in theater preview, foods and movie. I can't wait to return and sample the crab dip, quesadilla or flatbreads? We'll have to wait and see.
Have you been to a dine-in theater before? Share your experiences.
__________________________________________
I attended this Special Blogger event, hosted and invited by AMC . In no way I was compensated for this post. Read my disclosure policy for more details on my role as a food blogger. Thank you AMC for a delicious and entertaining event!