H
i there!!
What better way to begin Friday with some liqueured ice cream? I'd cheers to that! With barely enough sleep last night, all I can think about is having this amaretto ice cream to aid with sleep deprivation.
Why?
Because I'm literally taking a red flight out to be with the Husband. In Arkansas. Sounds fun? We'll have to wait and watch.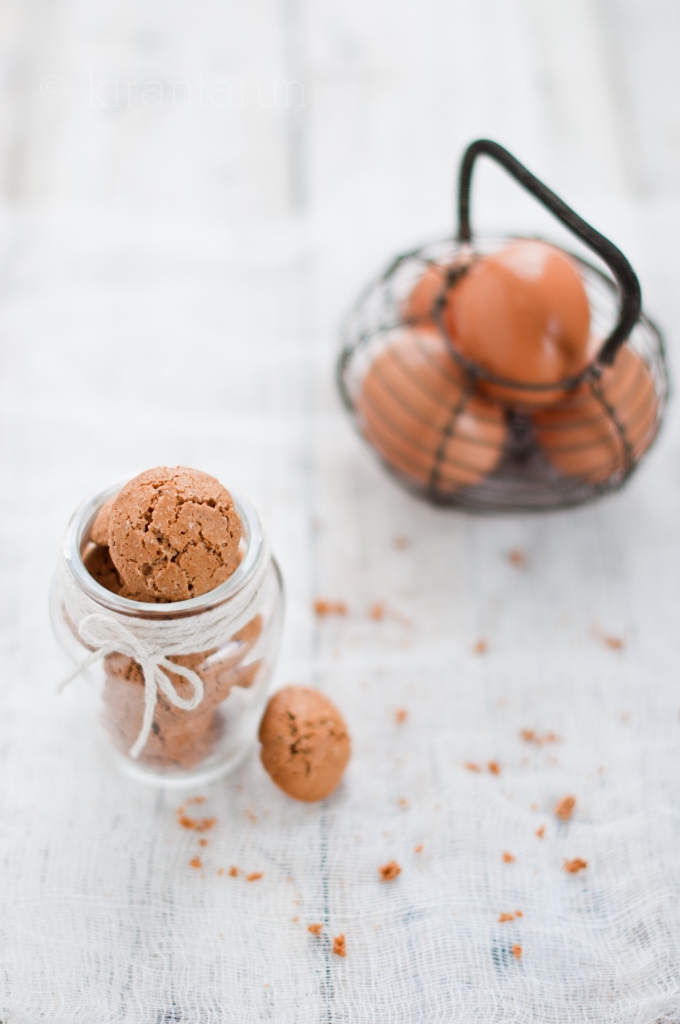 I don't know about you, but as soon as I hit 30s, sleep is now an issue. There isn't a day that goes by without a peaceful sleep. I assumed taking a short break from blogging would help me get through it — but that didn't prove to be the right solution.
Perhaps its genetic? My mom went through similar symptoms. Nothing worrisome, but I guess my daily 8 hours of snoozing isn't a privilege anymore.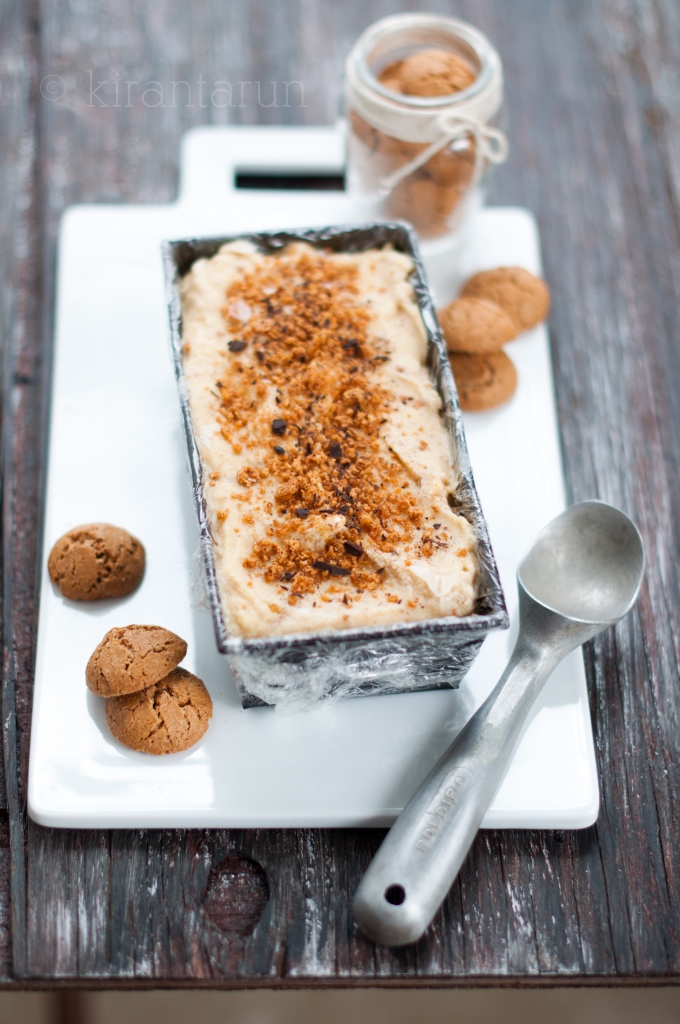 Not sure if adding a little amaretto liqueur would aid in sleep deprivation. I'd love to think so 😉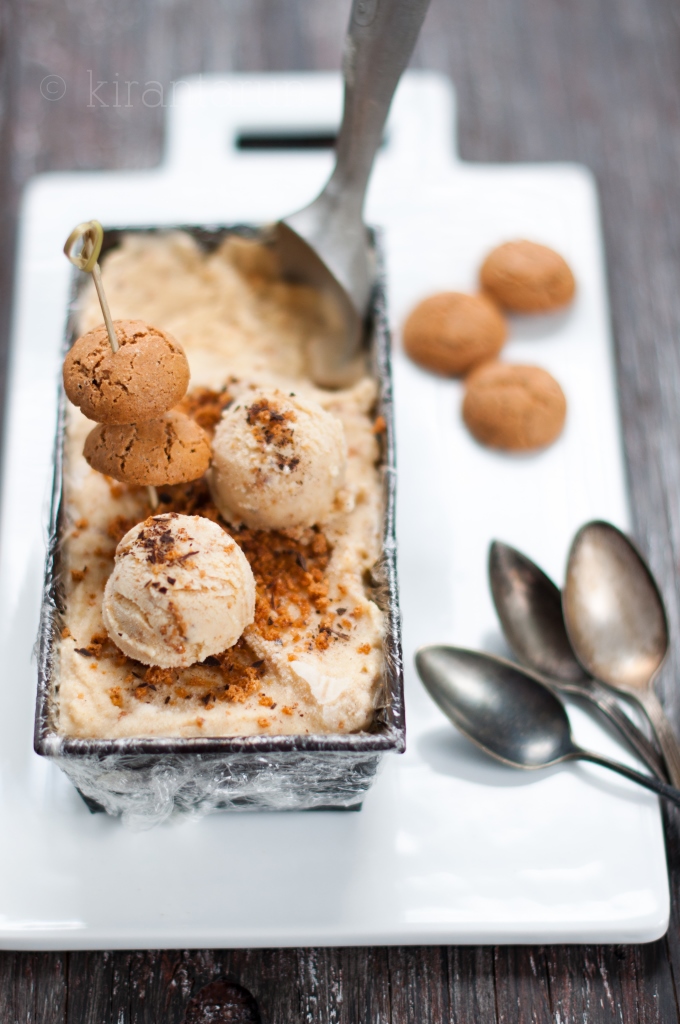 Print This Recipe
Ingredients:
4 cups of 2% (low fat) milk
1 whole vanilla bean, slited
1/8 cup sugar
6 small egg yolks
pinch of salt
4 tsp amaretto liqueur
1/2 cup crushed amaretti cookies
Directions:
Make sure ice cream bowl is in the freezer 24 hours before beginning the process.
Add milk and vanilla bean into a large saucepan. Heat milk on medium-low for a few minutes, until milk is hot not simmering.
Meantime, whisk sugar and egg yolks in a large bowl. Whisk until yolks are slightly pale in color (about 2 minutes).
Using a measuring cup, gently temper the egg yolk mixture with hot milk while whisking, vigorously.
Add tempered egg mixture into the same milk saucepan and cook it on medium-low until thickens. This should take about 15 minutes or so. Stir custard every now and then to avoid burn.
Once custard is thicken to desired consistency, remove from heat. Strain custard through a fine mesh sieve.
Allow custard to slightly cool before adding a pinch of salt and amaretto liqueur. Bring custard to room temperature and refrigerate to chill for a few hours.
Add chilled custard into chilled ice cream bowl and churn ice cream according to makers instructions. Add crushed amaretti cookies half-way into the churning process.
Freeze ice cream for a few hours to set.
Remove ice cream from the freezer for a few minutes before serving. Serve ice cream topped with more amaretti cookies.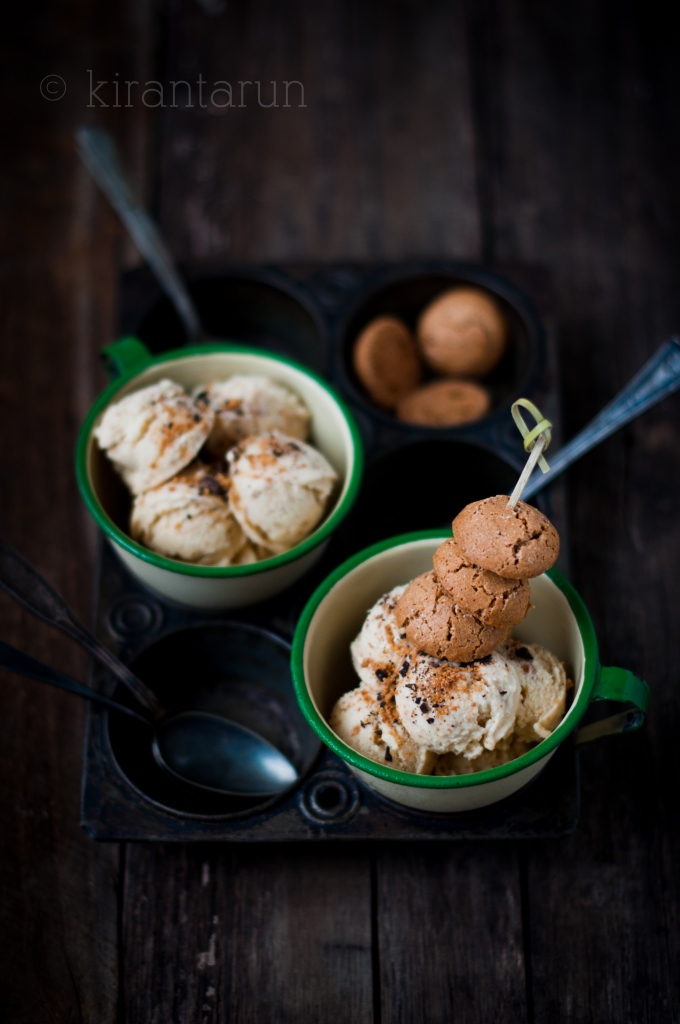 Question of the day: do you have any tips or tricks to help a sleep deprived blogger? Can I ever get back my 8 hours of beauty sleep?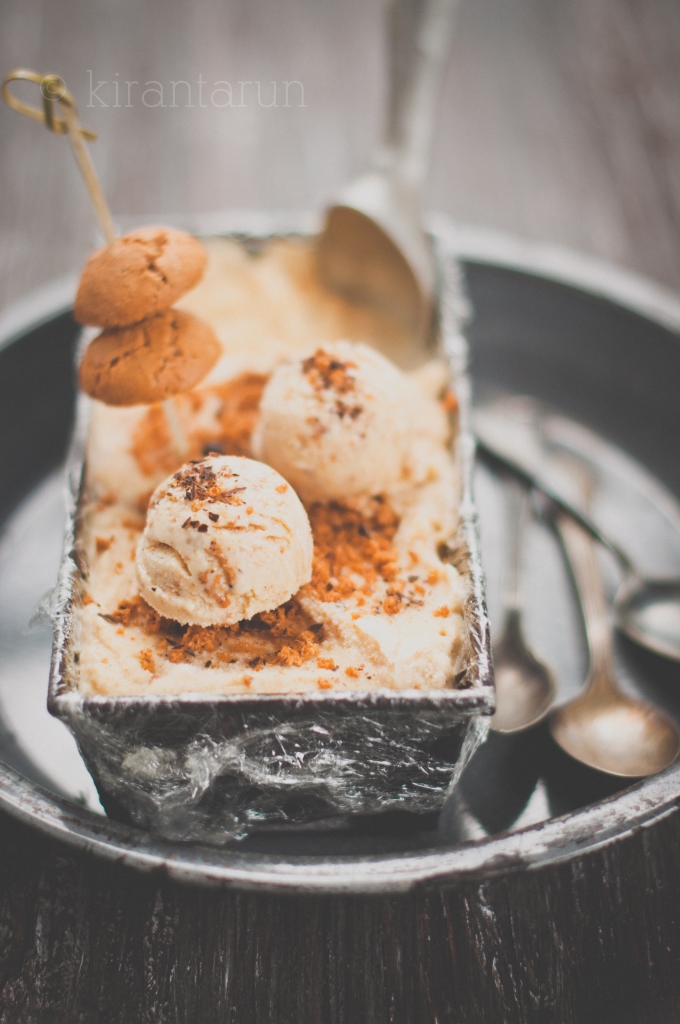 Since I'm clearly hooked onto amaretto, let me just warn you that there's another amaretto inspired dessert coming soon. And its even better, I promise 😀
Have a great weekend!!