A
ge is just a number. Right?
After all, how much does it matter if you are eating healthy and conscious about what you put in your mouth. Or so I thought.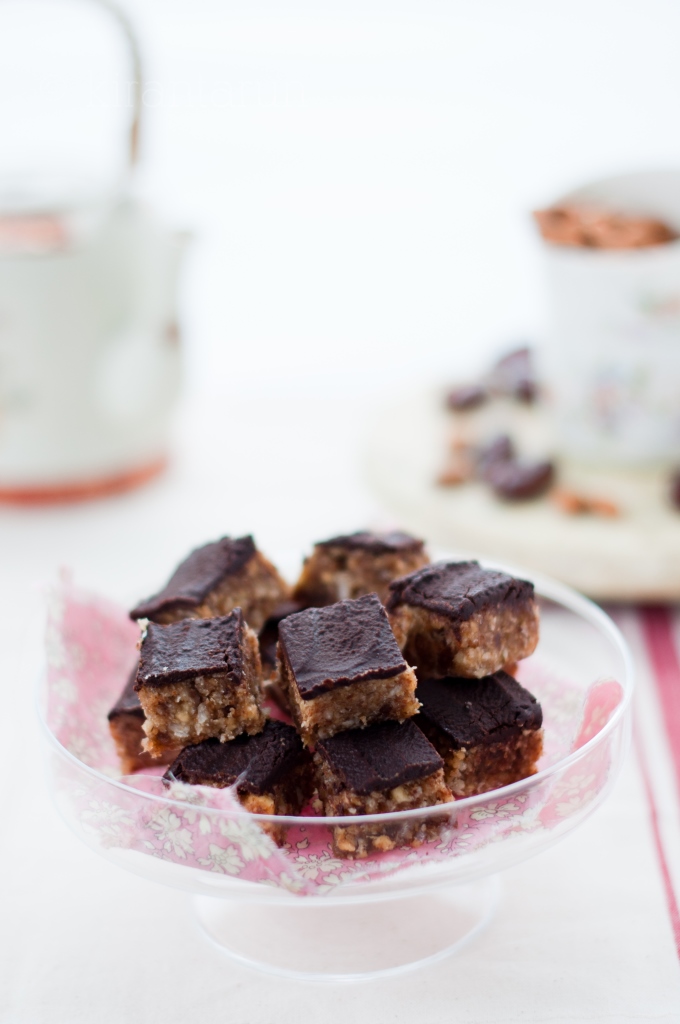 What's my age you ask? While I'd love to believe that I'm 29 and I'll forever have a 29 year old personality — the reality is, hitting mid-30s came with shocking responsibilities. For starters, taking our health more seriously.
Its boring necessities, but very crucial.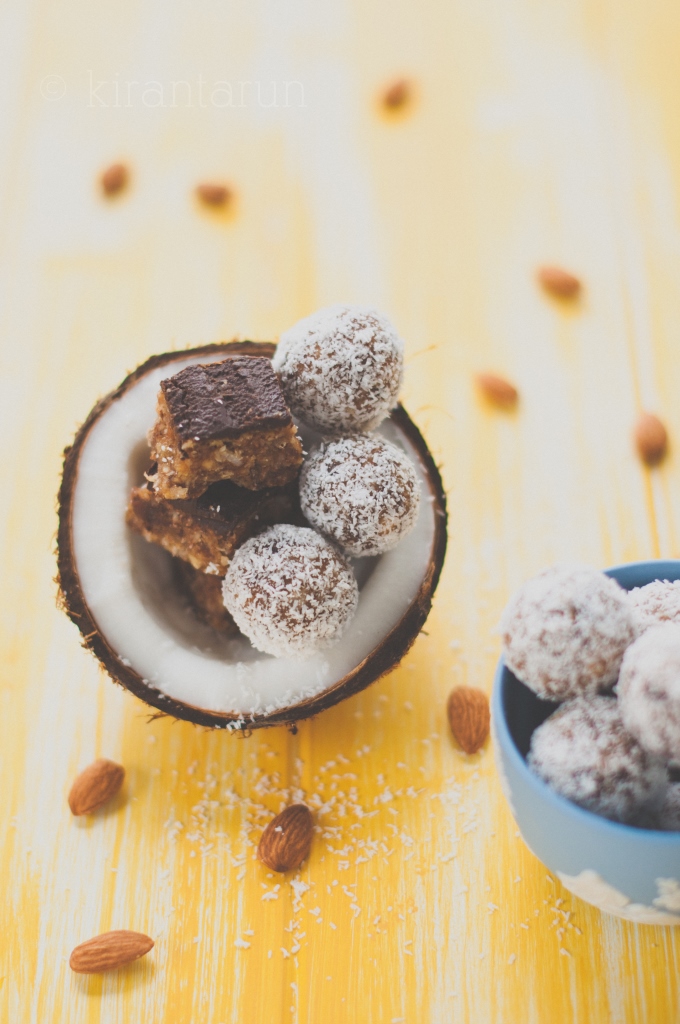 The fact of the matter is, I have almost no control over carbs. There's no way to ever say goodbye when it comes to desserts or even rice. But I can make a commitment towards a healthier lifestyle. And that begins with portion control and healthy snacking whenever necessary.
These bites surely delivers. Healthy, sweet and indulgent bites — definitely curbs my sweet tooth and carbs at bay.
Oh, thank goodness, chocolate is "healthy". For snacking or otherwise 😉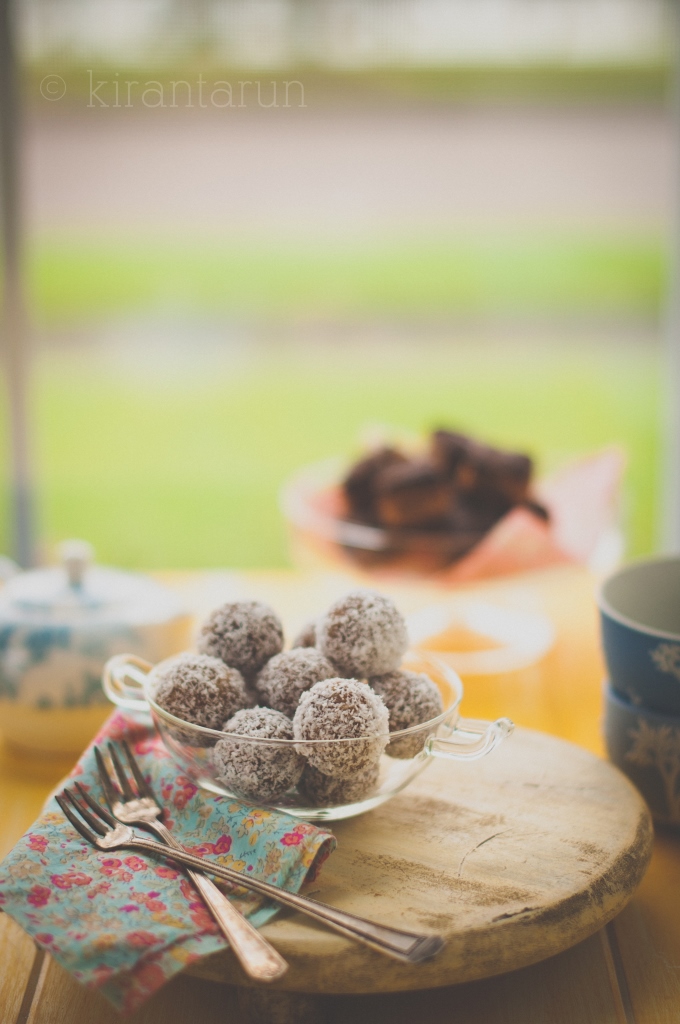 Print This Recipe
Ingredients:
1 cup of toasted whole almonds, chopped
40 soft medjool dates, pitted + chopped
2/3 cup of grated coconut, lightly toasted
2 tbsp honey
1/4 tsp salt
2 tbsp coconut oil
optional: 4 oz bitter sweet chocolate & grated coconut for garnish
Directions:
In a large skillet on low, lightly toast almonds and grated coconut until fragrant. Stir frequently to avoid burn. Remove to cool.
Add chopped pitted dates into a large food processor. Pulse to breakdown before adding toasted almonds and coconut. Pulse again and add honey, salt and coconut oil.
Pulse until everything combines into a soft dough.
Line a small rectangular dish with a parchment paper. Press down dough or shape it into dough balls before refrigeration.
Optional: spread a thin layer of chocolate to make date bars. Or roll dough balls, drizzle some chocolate and sprinkle on more grated coconut. Arrange it on a parchment and refrigerate to set.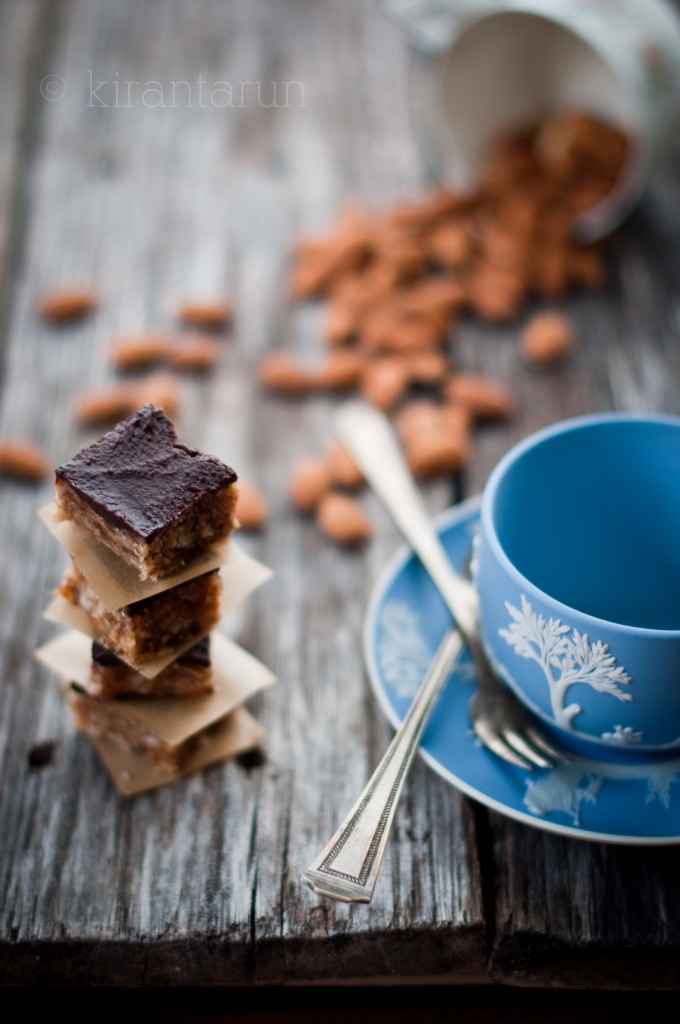 Are you committed to making a healthier change in your lifestyle? Any tips on staying strong?