H
appy Friday & Spring!
Well, it's not officially spring at the moment, but I can just feel it in the air.
Either that, or I just cannot wait for spring produce, colorful dresses and beautiful weather.
Throw in ice cream and I'd happily do a dance. Even if its for this dessert that I grew up with — adzuki porridge, or bubur kacang for fellow Malaysian's out there 🙂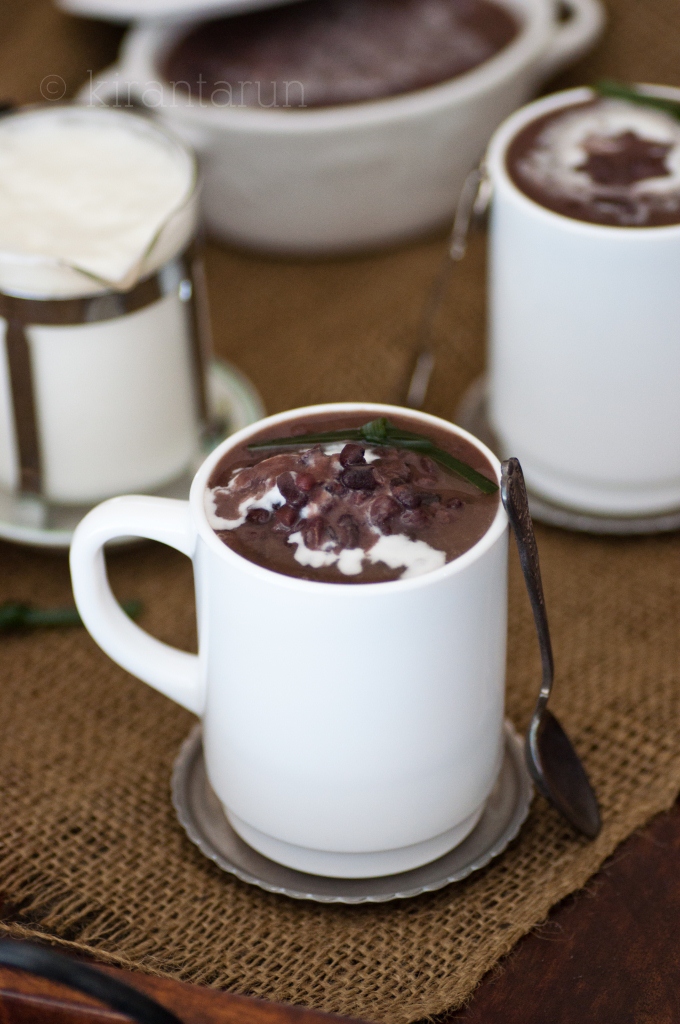 I am a bean girl, no doubt. But I just can't fathom the idea of eating red & black beans, savory. I am fine eating other beans/legumes in the "savory" department, but just not these two.
It's not my fault that I grew up exposed to eating black and red beans for dessert. So whenever the Husband and I eat at our favorite Mexican restaurant – Chipotle, his order's are usually topped with black beans. Mine on the other hand, is usually piled high with guacamole. No beans.
I get stinky eyes from the Husband whenever I refuse.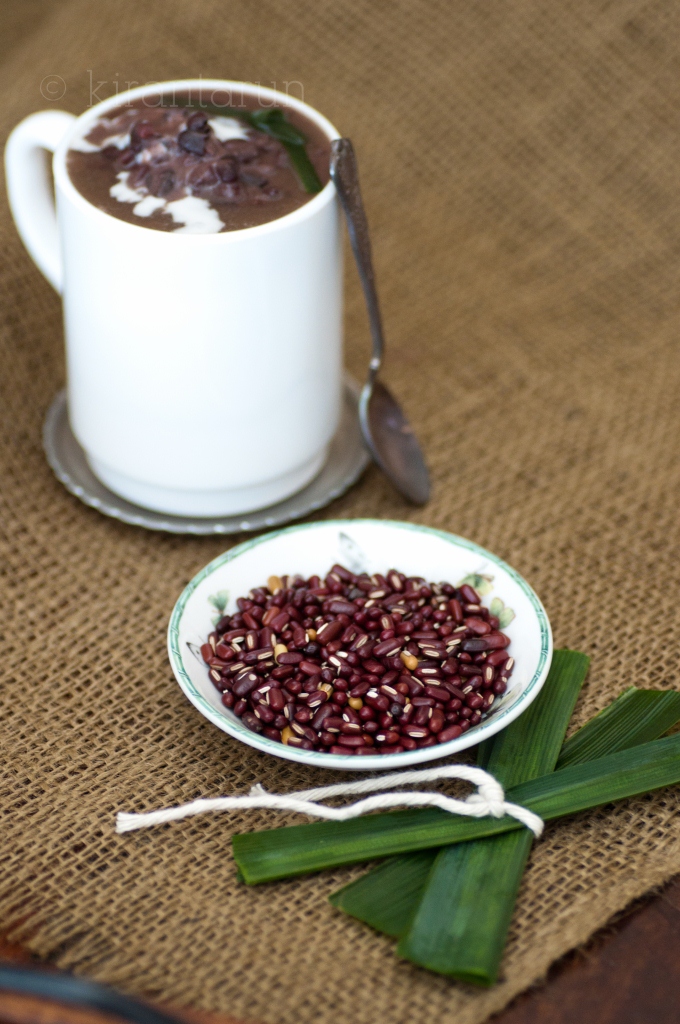 I'll let you in on a secret & important ingredient in today's recipe — pandan leaves!
Pandan (also known as "screwpine") leaves are widely used in Southeast Asian cuisine. It lends great aroma and flavor to sweet & savory dishes.
There's a huge possibility of not finding it in your local grocery stores, but try scouring the ethic food chains – oriental / thai supermarkets. If fresh is not available, look for it in the frozen section.
I found it in the frozen section and I did a happy dance!!! For reals, ask the Husband if you don't believe 😀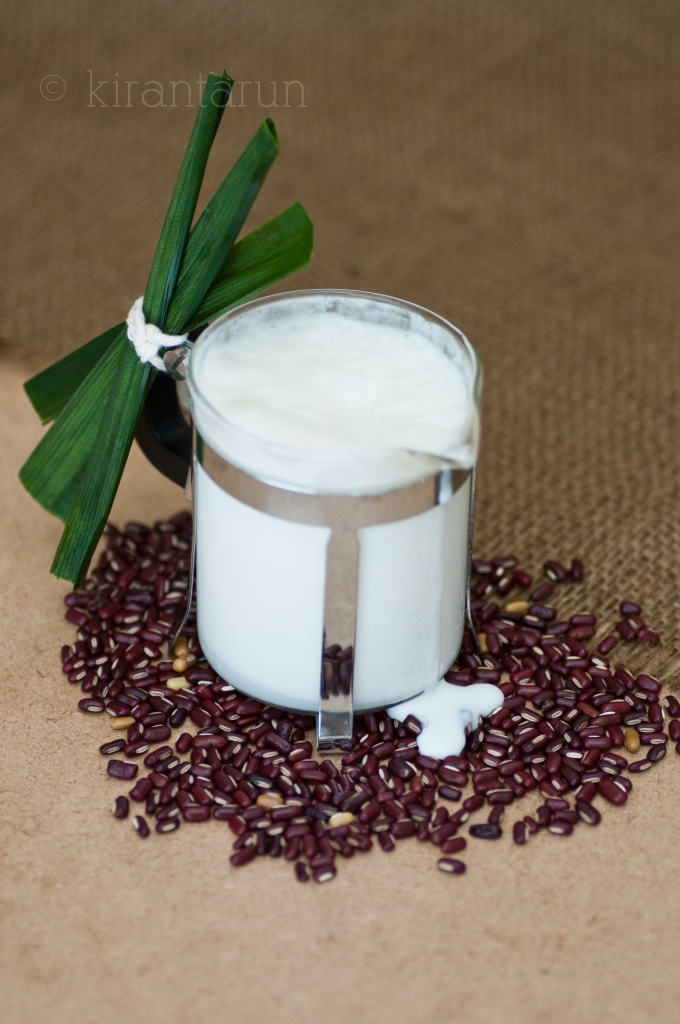 Print This Recipe
Ingredients:
1 cup Adzuki beans
2 cups water
pinch of salt
1.5 cup thick coconut milk
3 – 4 small pandan leaves
4 – 5 tbsp agave nectar/sugar
Directions:
Rinse and soak adzuki beans for 2 hours, in some water.
Rinse beans before adding it in a pressure cooker, with 2 cups of water + salt. Heat it over medium high to boil for 20 minutes.
Add thick coconut milk and pandan leaves. Pressure cook for another 20 minutes.
Remove from heat & discard pandan leaves. To sweeten, add agave nectar/sugar.
Serve it hot or cold. Makes a great topping over scoops of vanilla ice cream.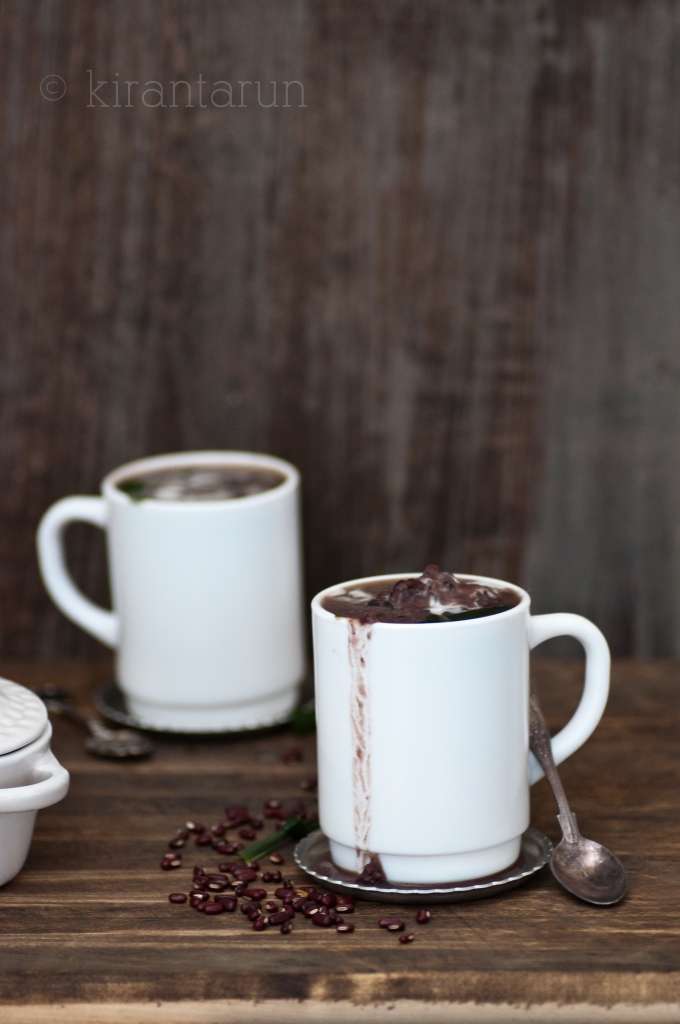 Off to enjoy what is left of Friday, and hopefully some bubur kacang merah before the Husband assumes the whole pot is for him 😉
Have a great weekend, friends <3
Have you sampled beans as dessert before? What is your favorite recipe?