Makes 2 servings
Ingredients:
2 very ripe bananas, chopped and frozen
2 cups of frozen strawberries
2 packets of raw acai puree (we love both Nativo and Sambazon) or 2 tbsp of acai powder
about 1/4 cup of coconut water or any milk
toppings: chopped fruits, coconut and granola
Directions:
In a high-powered blender, add chopped frozen bananas, strawberries and acai puree or powder. Drizzle in coconut water to aid with blending. Blend until smooth and very thick.
Divide blended thick acai smoothie into two bowls.
Topped with your favorite toppings. Enjoy!
Note: this is a basic and common acai bowl recipe. you can definitely experiment with different ingredients and flavors here.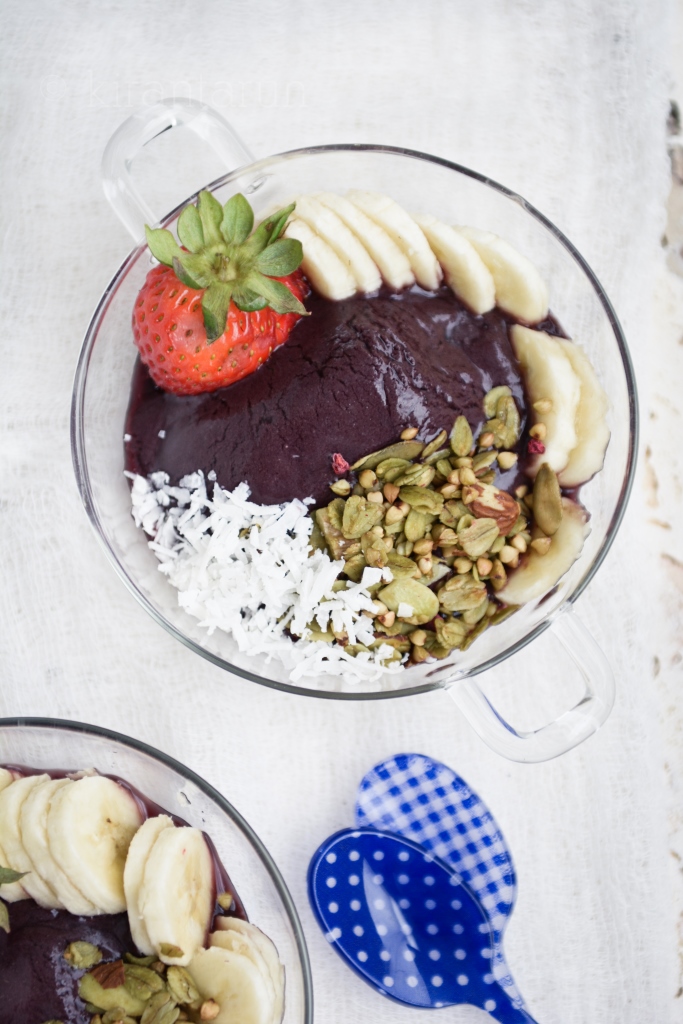 Have a great Thursday! And please google how to correctly pronounce acai. It's a very fun name 😉
What is your favorite meal of the day? Have you tried acai?