H
i friends!
How's your week going on so far? Don't fret, weekend is just around the corner. I can't say the same about myself because sleep deprivation is taking its toll on me. Weekday or a weekend, it doesn't really matter. I'm still not getting enough sleep.
Ugh.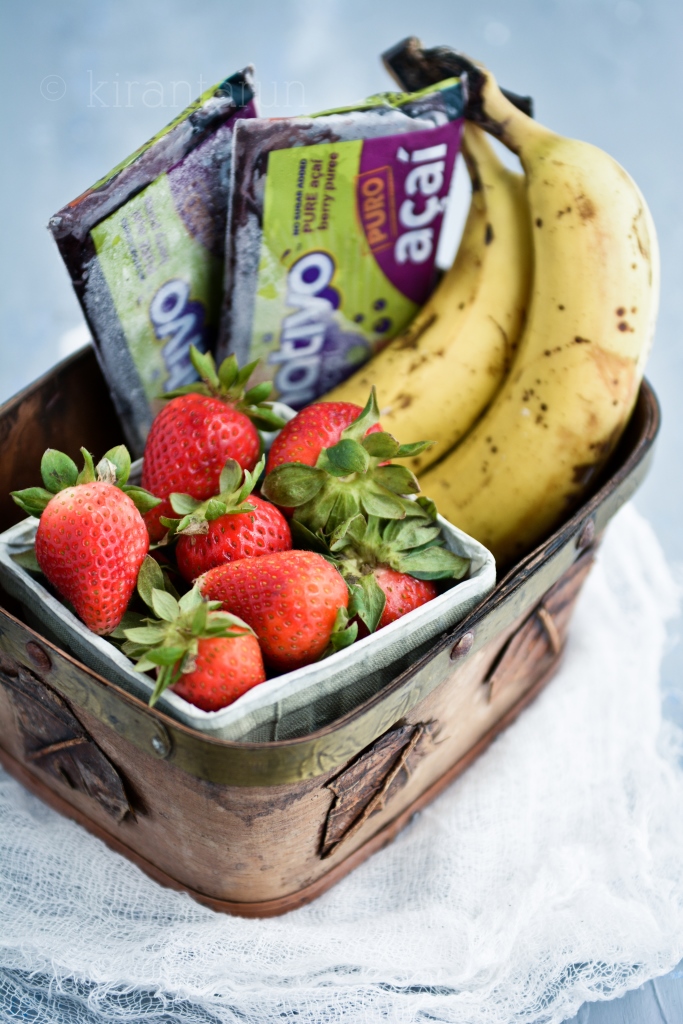 It's almost 2:30 am and I'm writing this post. Sleep have been eluding me these days. It's a huge blessing if I can just fall asleep. I've tried everything to help remedy this sleep deprivation. From drinking calming teas, to milk, using a pillow spray that has calming essential oils, doing some yoga and meditation, etc.
If you have any tips on helping to ease into a goodnight sleep, I'd appreciate it!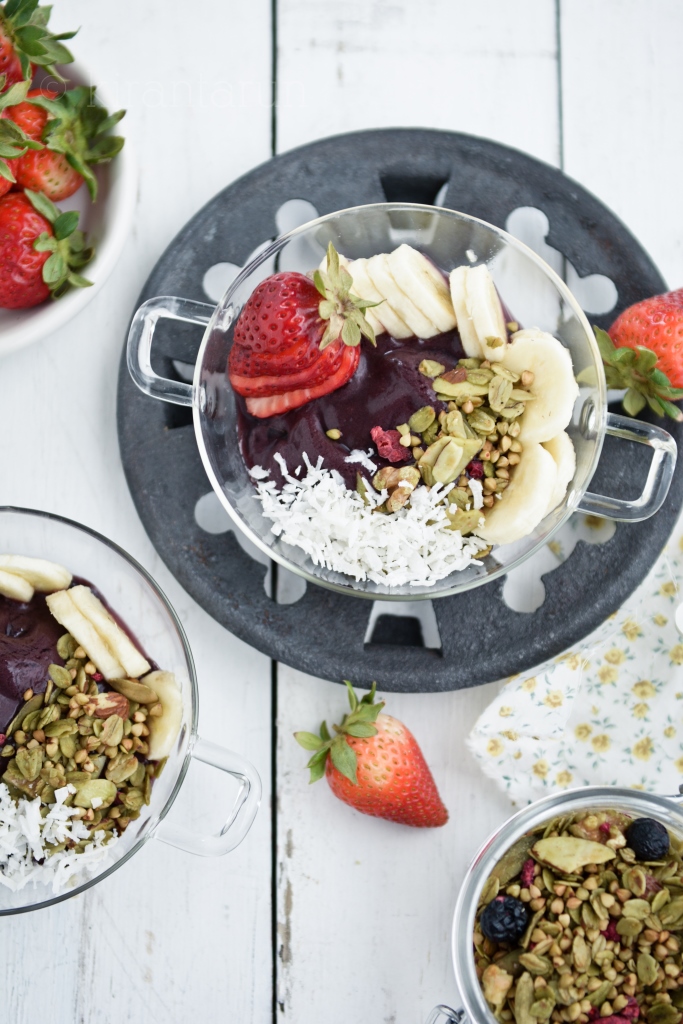 Sleep deprivation aside, breakfast gets me out of the bed with so much excitement. Even after a sleepless and exhaustive night, nothing can really come close to disrupting my zen time in the kitchen, preparing a wonderful breakfast.
I take my time planning my breakfast the night before and doing all the required prep work. I go to bed with the anticipation of having a glorious breakfast when I awake.
Not having a wonderful sleep. Nope. That's not my priority 😉
I live for breakfast. I literally do. Lunch and dinners are fine, but breakfast has a special place in my tummy. In my soul.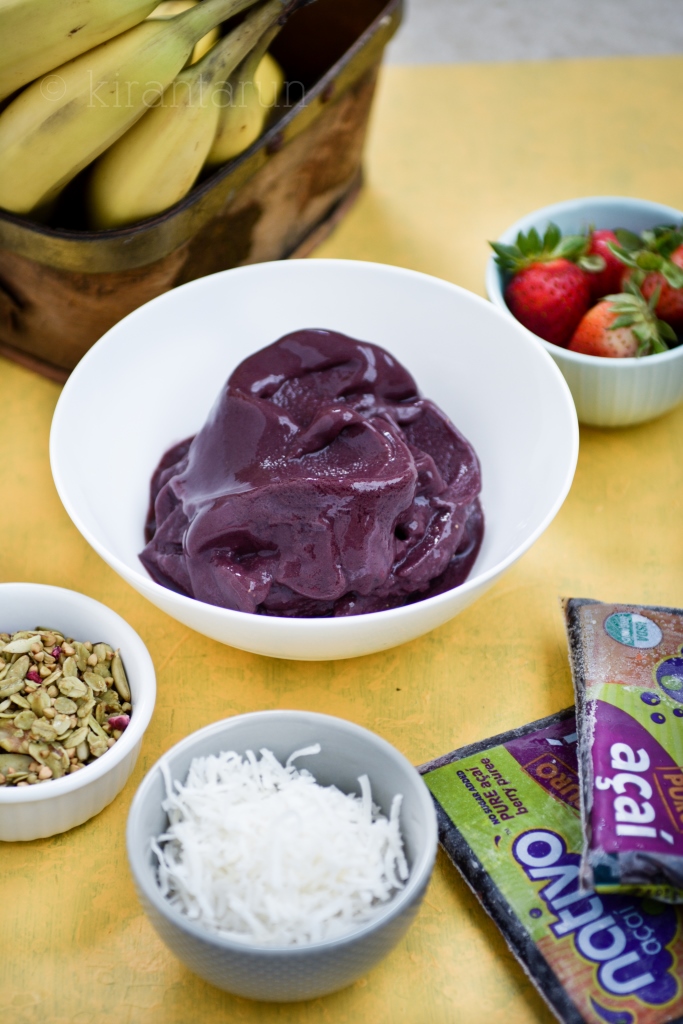 And if you follow me on Instagram, you'd spot my love for smoothie bowls! It's mind boggling. I could eat this stuff every day, for every meal. And I wouldn't mind a bit about sleep deprivation, if fed bowls of acai.
I was introduced to acai bowl last year while visiting Miami. The collage below are snippets of my obsession for acai bowls. It's so refreshing and keeps me full long enough until the next meal. I used to love ice cream so much but now, acai/smoothie bowls are my go-to fix.
It's almost healthy and good for you! In moderation of course 😉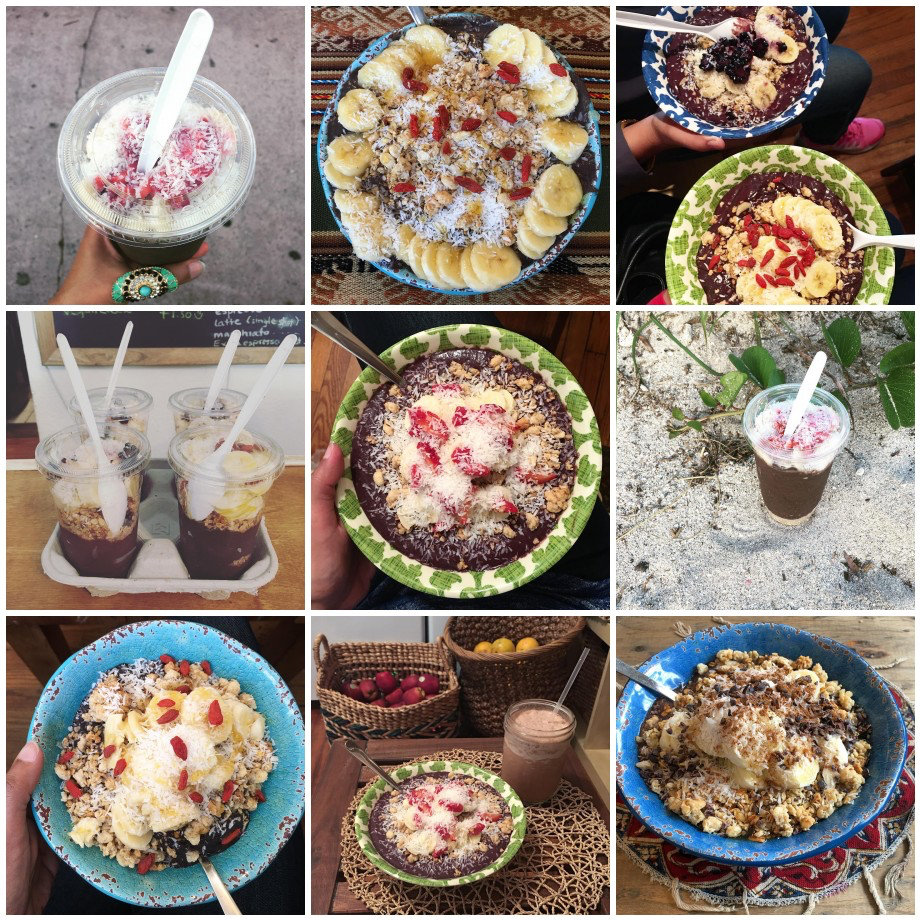 Print This Recipe
Makes 2 servings
Ingredients:
2 very ripe bananas, chopped and frozen
2 cups of frozen strawberries
2 packets of raw acai puree (we love both Nativo and Sambazon) or 2 tbsp of acai powder
about 1/4 cup of coconut water or any milk
toppings: chopped fruits, coconut and granola
Directions:
In a high-powered blender, add chopped frozen bananas, strawberries and acai puree or powder. Drizzle in coconut water to aid with blending. Blend until smooth and very thick.
Divide blended thick acai smoothie into two bowls.
Topped with your favorite toppings. Enjoy!
Note: this is a basic and common acai bowl recipe. you can definitely experiment with different ingredients and flavors here.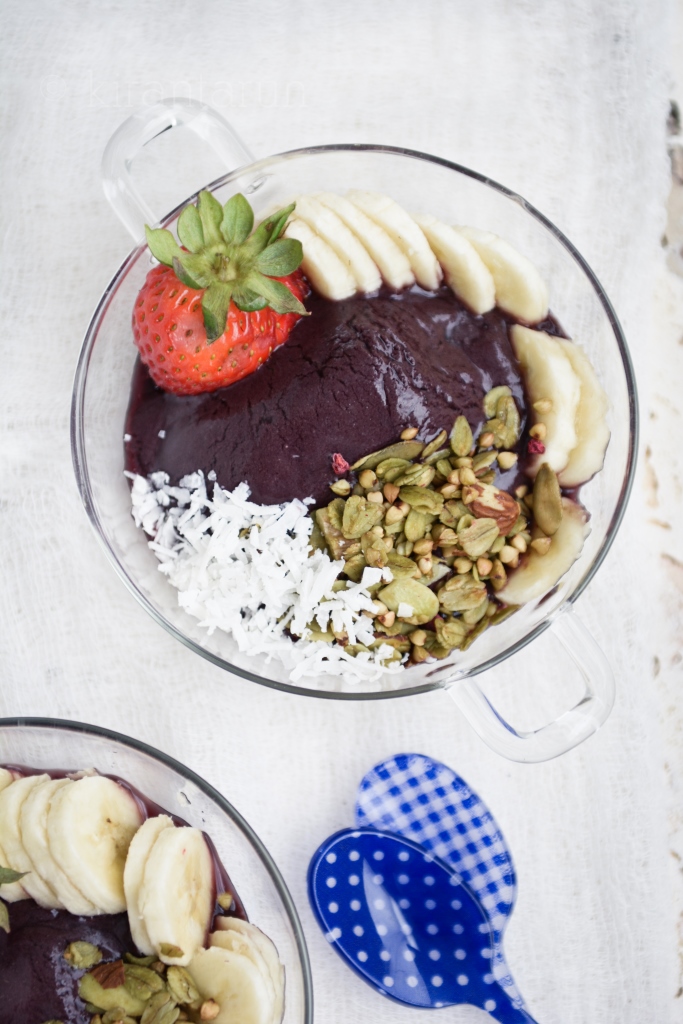 Have a great Thursday! And please google how to correctly pronounce acai. It's a very fun name 😉
What is your favorite meal of the day? Have you tried acai?