Ingredients:
6 medium sweet potatoes, sliced
1 tbsp extra virgin olive oil
3/4 tsp salt
1/2 tsp black pepper
1 tsp cumin powder
1 tsp smoked paprika powder
1/2 tsp black pepper
2 tsp corn starch
Directions:
Preheat oven to 400F. Spray a baking sheet with non-stick cooking spray. Just a little. Wipe out any access.
Toss all ingredients in a huge bowl until evenly distributed.
Spread sweet potatoes on baking sheet. Do not overlap. Leave a little room to ensure it crisps while baking.
Bake for 15 minutes, remove and give the 'taters a flip and bake for another 10 minutes or until it turns dark brown on the edges.
Serve hot with ketchup!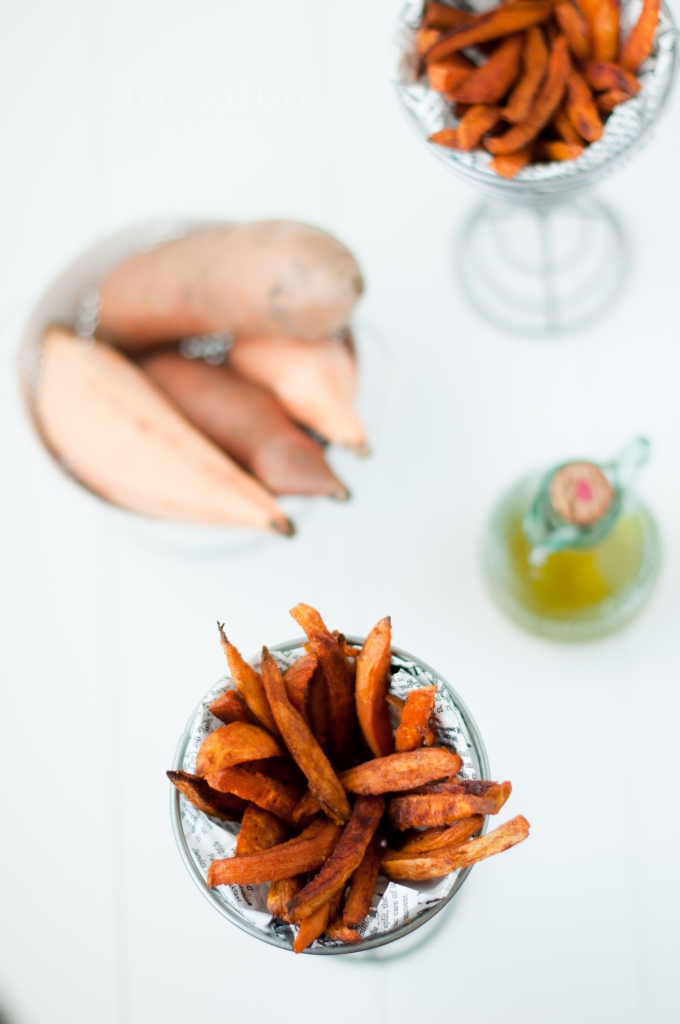 I hope you had loads of delicious food, great workout by lugging tons of "reasonable" shopping bags and stuffing more leftovers.
I know we did. Well, at least the "stuffing" part 😉
Off to watch for coupons and online deals. I'm eyeing on a new camera and lens.
What about you? Are you a retail or online shopper? What are you "eyeing"?