Ingredients:
3 honey crisp apples, sliced
1/2 cup dried cranberries
1/2 cup halved dried figs
1 cup Cabernet Sauvignon (any fruity red wine would do)
3 cups apple cider
4 whole cinnamon sticks
1/2 tbsp whole cloves
1/8 tsp grated nutmeg
Garnish: Fruity champagne
Directions:
In a tall pitcher, add all ingredients. Mix and refrigerate overnight.
To serve, add sangria in a fancy-schmancy glass and top it with some bubbly champagne!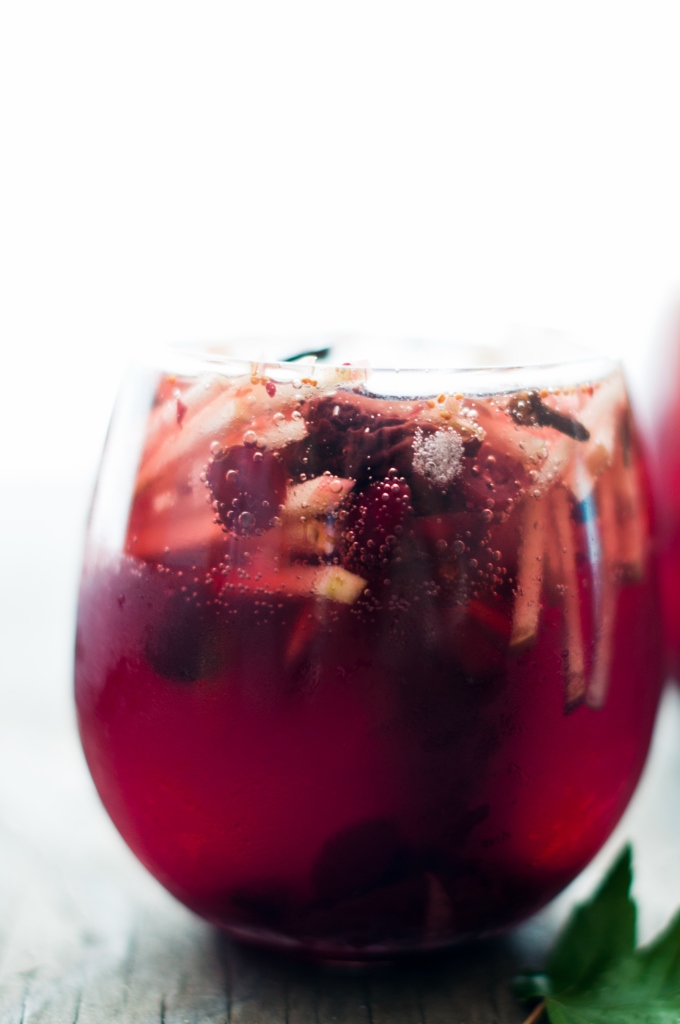 Off to run a lot of errands. Seriously, I just cannot wait to put my feet up at the end of today and sip away. Sangria is a self-rewarding beverage after running a huge list of errands.
Well, that's my believe 😉
Cheers!!
How do you unwind? Beverage? Food? Do share!