…is almost here. I can feel it in the air 🙂 We are all excited, but at the same time cannot help thinking how its March already! Time is ticking fast.
We got a head-start in getting some soil ready for herbs and tomatoes. Hopefully with my not too stellar green thumb, some would actually survive.
Imagine the possibilities of cutting cost on purchasing herbs. Every little savings counts.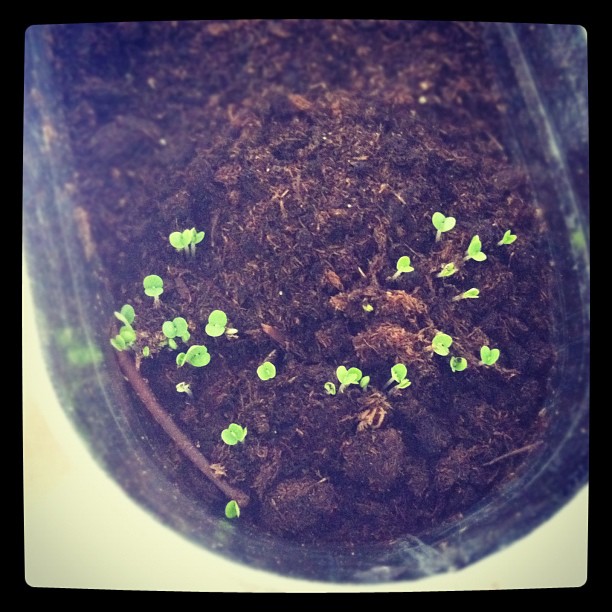 On the other hand, I hate to admit there's a slight chance that it wouldn't make it through summer. I've knocked over it a few times now. Apparently, I need to learn how to watch my steps while walking. And by the look of it, I don't think the Husband appreciates the fact that it looks like I am out to destroy his babies.
I've warned you about my green thumb being not so green, didn't I?
Do you love gardening as well? Or are you like me, with a not-too green thumb?
Image source.