When I first arrived in the States, it was so surreal. I was new to everything and had to learn the way of lives from scratch. It was totally different from where we hailed.
This was the country where dreams came true — a country filled with opportunities.
The thing that bugs me the most, even till date, is the idea of taking a loan just over the phone. That scares me, too much. I'll explain.
With a finance background, I had a lot of experience dealing with banks and money market in a very regulated environment. There's no way a single transaction could escape suspicion or investigation without proper filing with our Central Bank of Malaysia. I won't bore you further.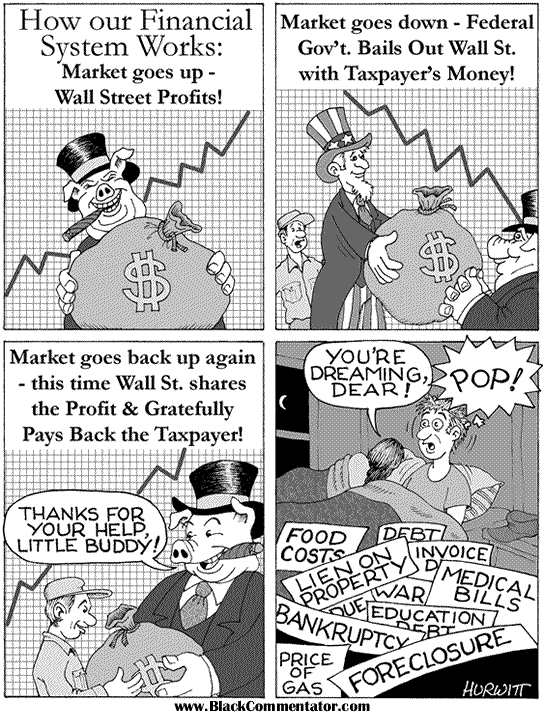 The financial instituation in this country is totally FLAWED! I immediately spotted this the very first time in 2006. The tell-tale signs were so obvious:-
There are Tom, Dick & Harry bank, everywhere!!! Heck, what is Orange Bank?
Loans & credit card applications are conveniently done over the phone!!! Shocker!! I had my credit card application rejected twice in Malaysia — that too, with walk-in applications. Don't judge.
Back-dated checks are cleared without a glance!
Ridiculous bank fees with an extremely inconvenient online banking experiences all due to gazillion presence of banks in the market.
We put such emphasis by reporting every quarterly earnings to SEC, but over here it's a joke. SEC seems to take a lot of advantage of the flawed system, so not everyone takes them seriously.
Fannie & Freddie wasn't necessary. It was a WRONG decision!!!
Federal Reserve is yet to set up proper regulations to oversee all transactions, including Wall Street. Aren't they supposedly the governing body of every financial institutions?
Then came the question about retirement. Why is everyone's future in the money market? Why is it that every penny is being reinvested in stocks?
Lobbying is so overrated. They should be heavily fined for malpractice & wasting a ton of resources.
Suing is a huge business.
BAILOUTS! BAILOUTS! UNNECESSARY BAILOUTS!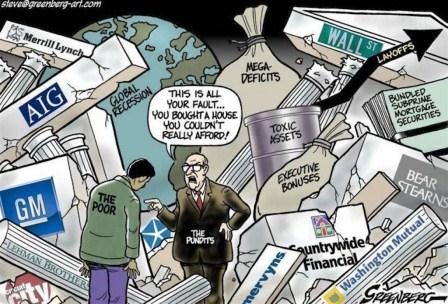 Image source
Unemployment stats are record high, housing market isn't favorable — the list could go on and on, ya know the drift.
I still don't own a credit card in Malaysia. Our financial system is built without the need or support of credit. If you have the money (cash), spend it.
The reality is simple — America is too much dependent on credit without regulations.
Perhaps this is the time to look out of the window for clear views and solutions. There's pros & cons everywhere. I am not saying what Malaysian's have done or are doing, is the best solution. I hail from a country where there's no freedom of speech. But we have very strong leaders who governs the Central Bank and it's regulations.
America should learn from examples, before it's too late. It's OK to take a back seat sometimes.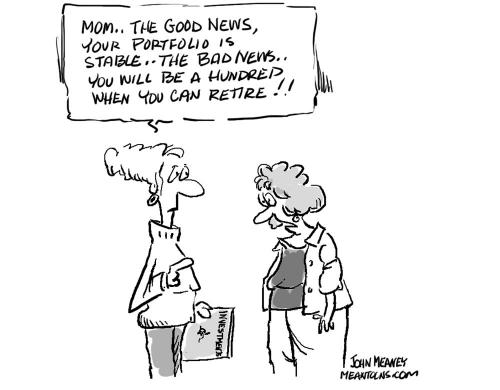 Image source
What are your views on American's financial system? I had very different views before living here in the States. The thought of retirement seems impossible now.