A few weeks ago, we were delighted to discover a hidden duck's nest filled with eggs in our flower bed. I didn't waste any time, clicked away and posted it over at our photo-blog for the family to see. Yup, we instantaneously share each and every minute discoveries to our families back home.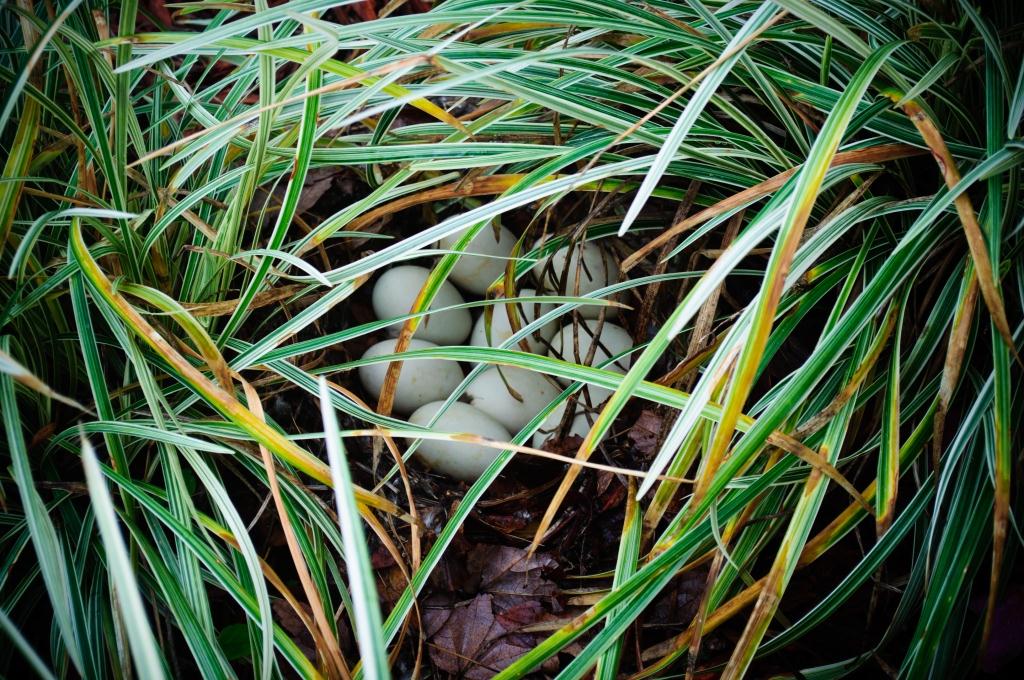 We were also aware with snake (and possibly) alligator issues in Florida. The Hubby saw a snake lurking around during Fall of last year. We wasted no time in purchasing Snake Away from Home Depot and sprinkled some solution around the nest to avoid being hampered by any prey. We tried our best (I think) to safeguard the eggs, alas, the weather last week might have contributed to such: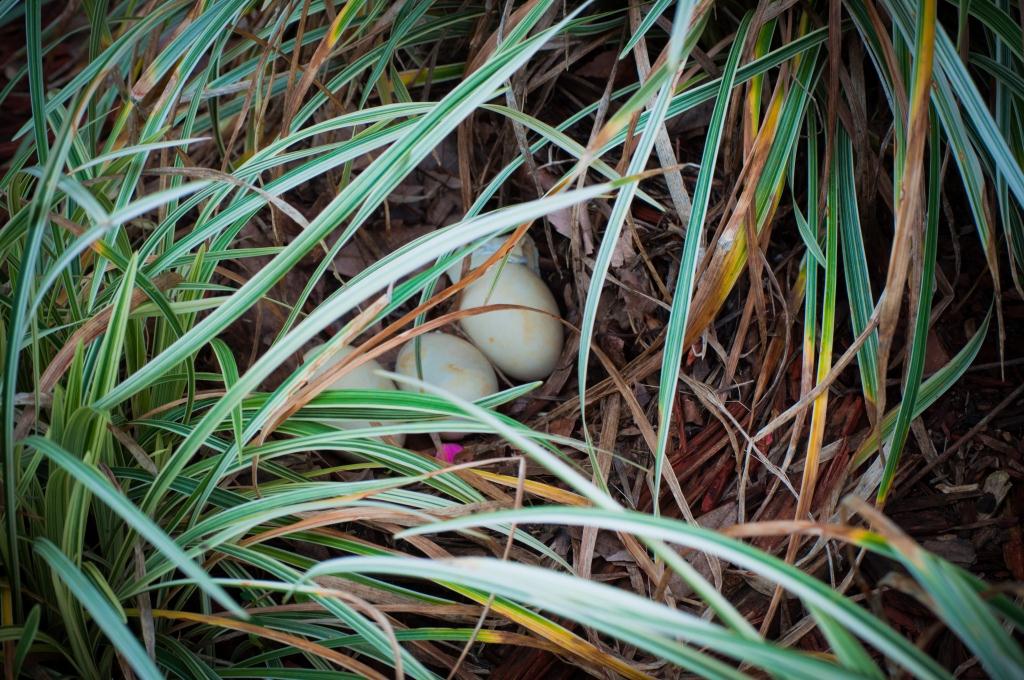 Devastation! Left with fewer eggs & damaged goods…
Hoping not the snake 🙁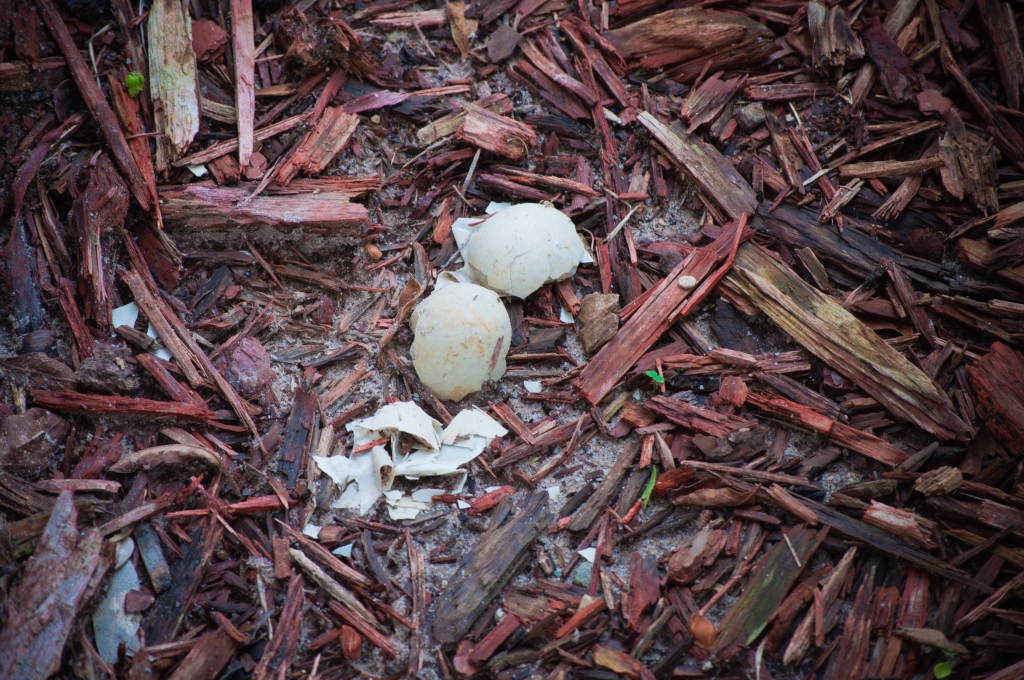 or alligator..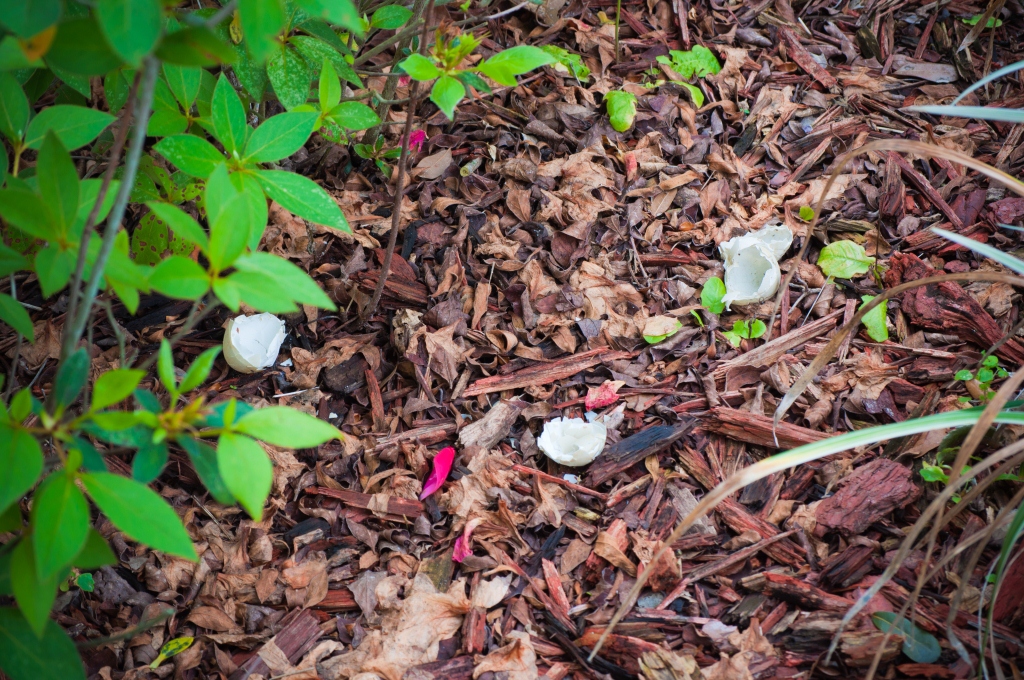 Do you always "fear the worst" or "hope for the best"? and who do you think was the culprit in this scenario? 🙁