What would you do when you forgot to pack something as important as a Nikon D5000 DSLR camera and a Flip cam for a road trip to attend a major festival? For a self-taught photographer and a blogger, this type of forgetfulness is literally a nightmare! How could I ever make such mistake? Well, I'm human and aren't we all built to make mistakes? 😉
Are you a great packer? Or are you like me, always figuring things in the head without a list?
Anyways, it all begun with an email from an OnStar representative. Me and the hubs were invited to attend a long weekend of awesomeness: The Miami Music Festival as OnStar's guests.
It was a packing frenzy at Casa d' Chatterbox. We were so excited! The friendly people from Chevy delivered a new and shiny 2011 Cruze on Wednesday for the road trip. OMG! I love the color and what a coincidence! Remember my recent experience with Chevy Malibu?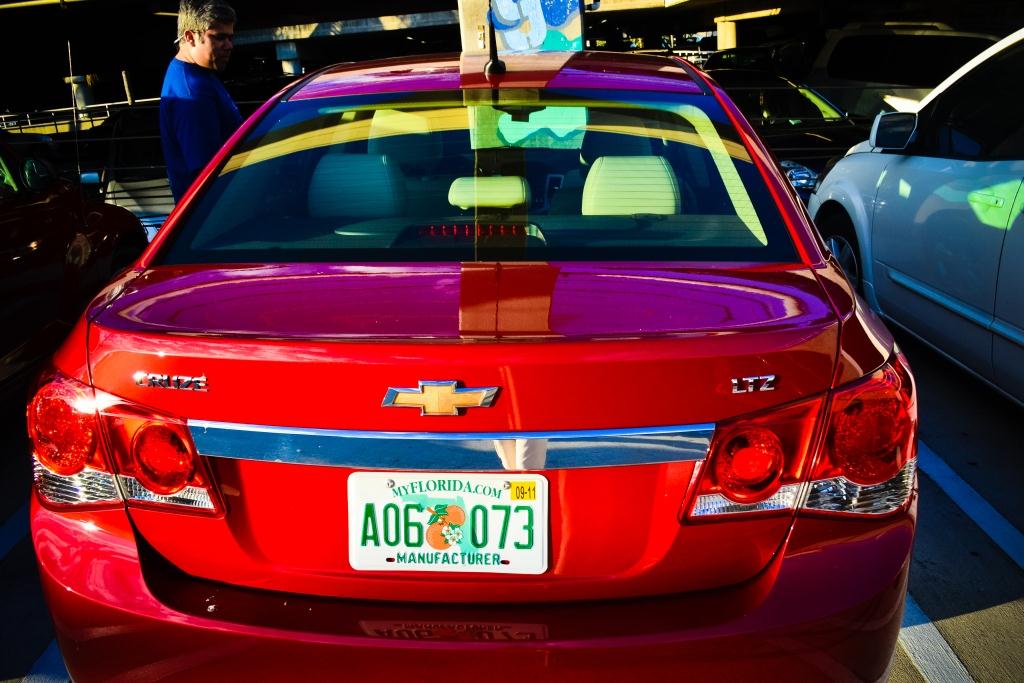 Hubs returned home early from work on Thursday and we begun our road trip from Orlando to Miami, thanks to OnStar's turn-by-turn navigation awesomeness. We checked in at the Hyatt Regency hotel late at night, ordered room service and crashed to bed.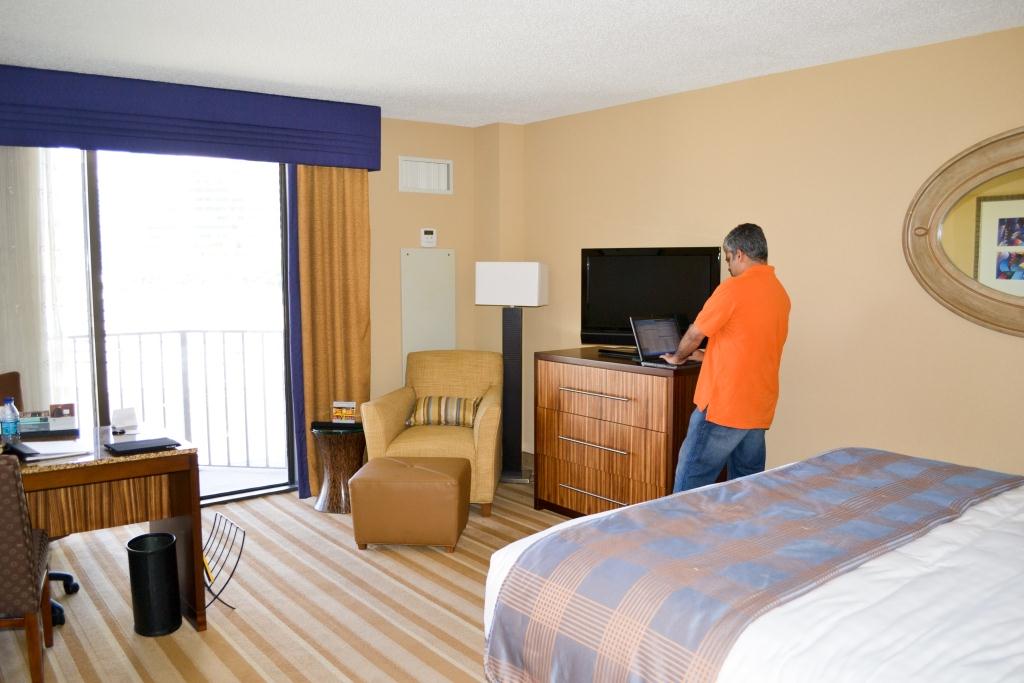 I was up early Friday morning to join the OnStar team and other bloggers for breakfast and activities. Hubs had to connect to his office remotely and work all day!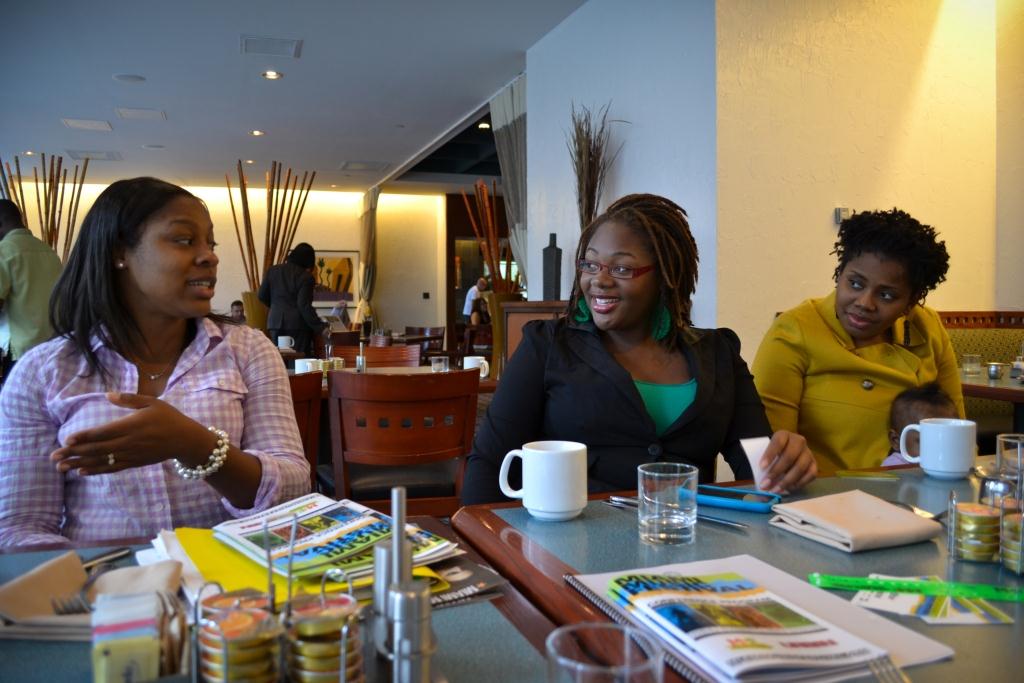 From left: Kameya Shows – OnStar rep chatting up with bloggers and BFF's – Brittany & Samantha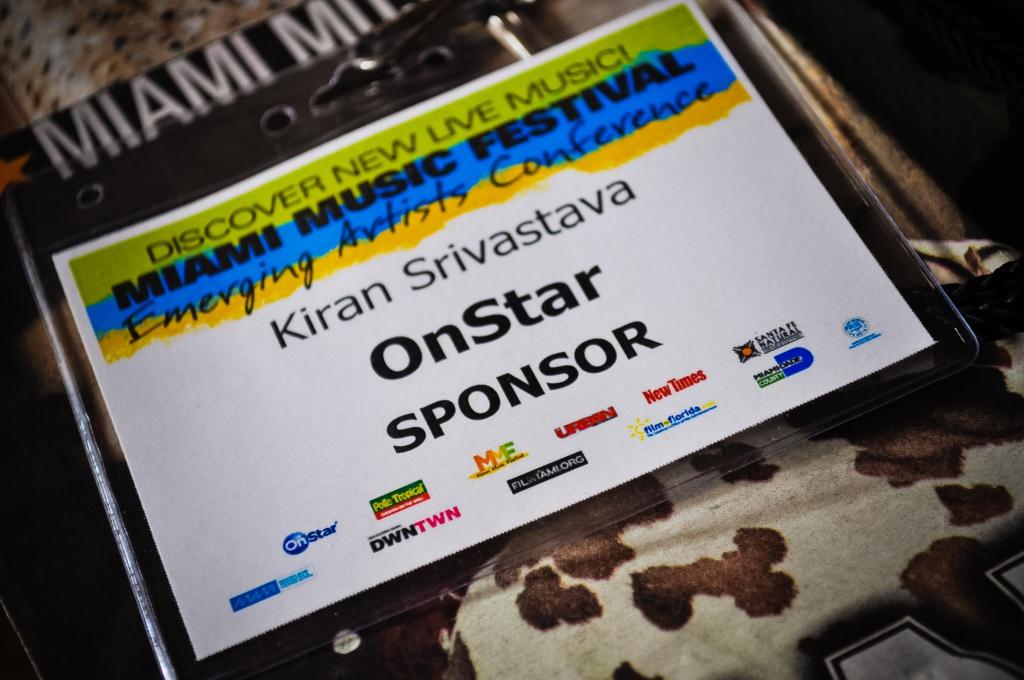 I took loads of photos (with a backup camera) and decided to create a mosaic to avoid crashing my blog with many images. Click each image to enlarge.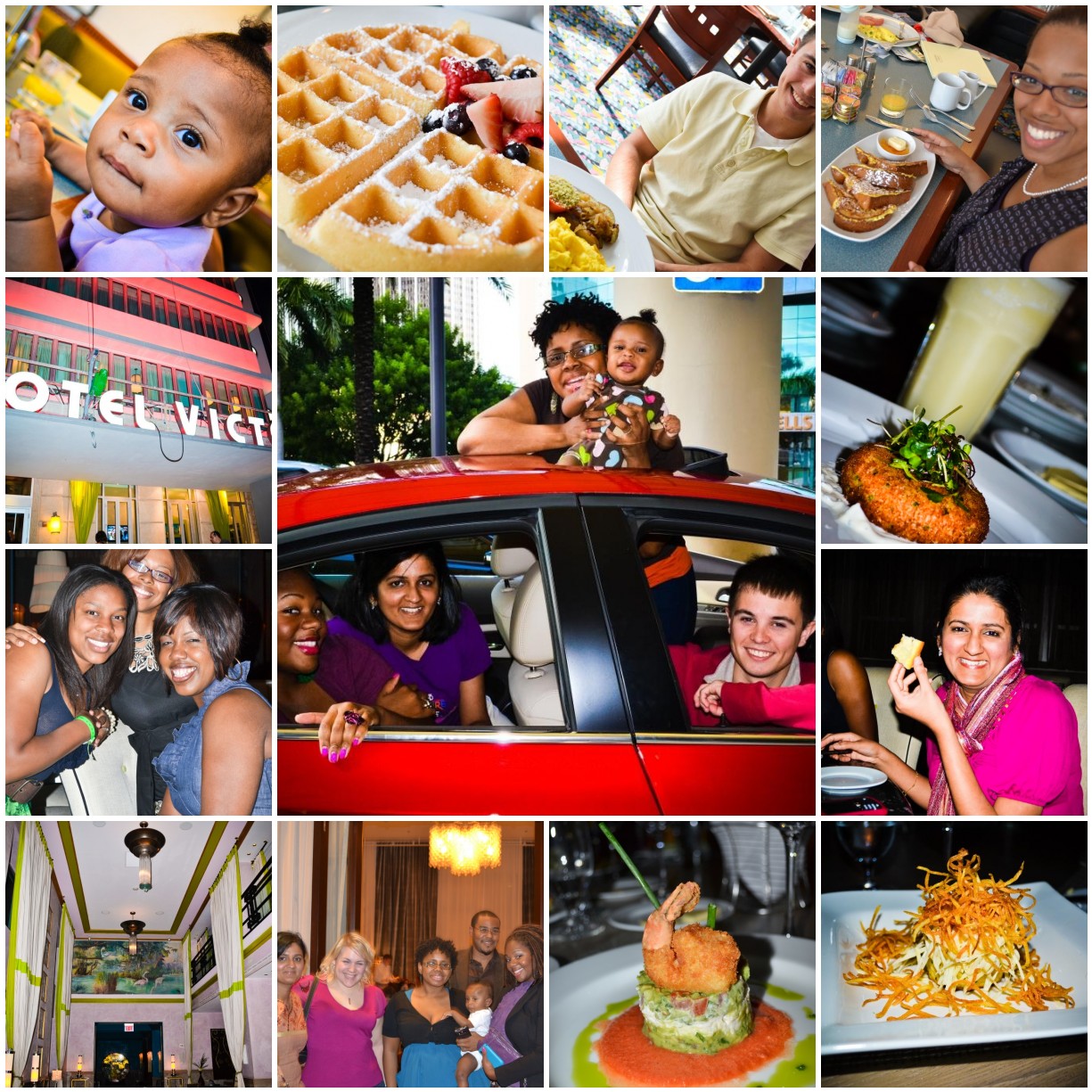 Throughout the festival, we met up for breakfasts and dinners, chatting up about conference and concerts. It was a blast. I would do separate blog posts for each day spent in Miami. It's way too much of an adventure to share in this post 🙂 Great foods, company, festival and sight-seeing. I am already missing my new blends.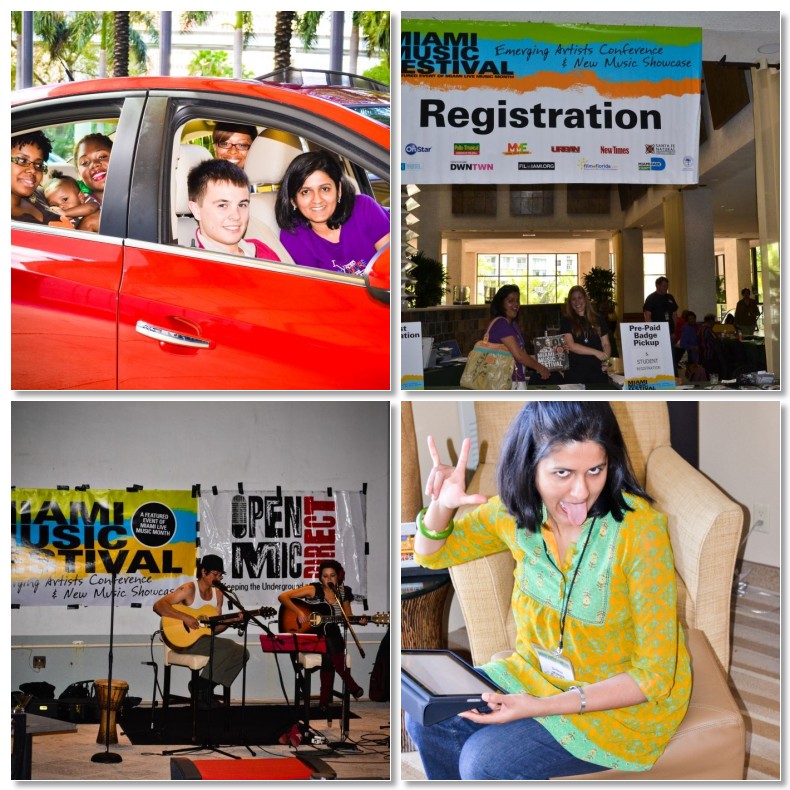 I look possessed with my brand new iPad 😛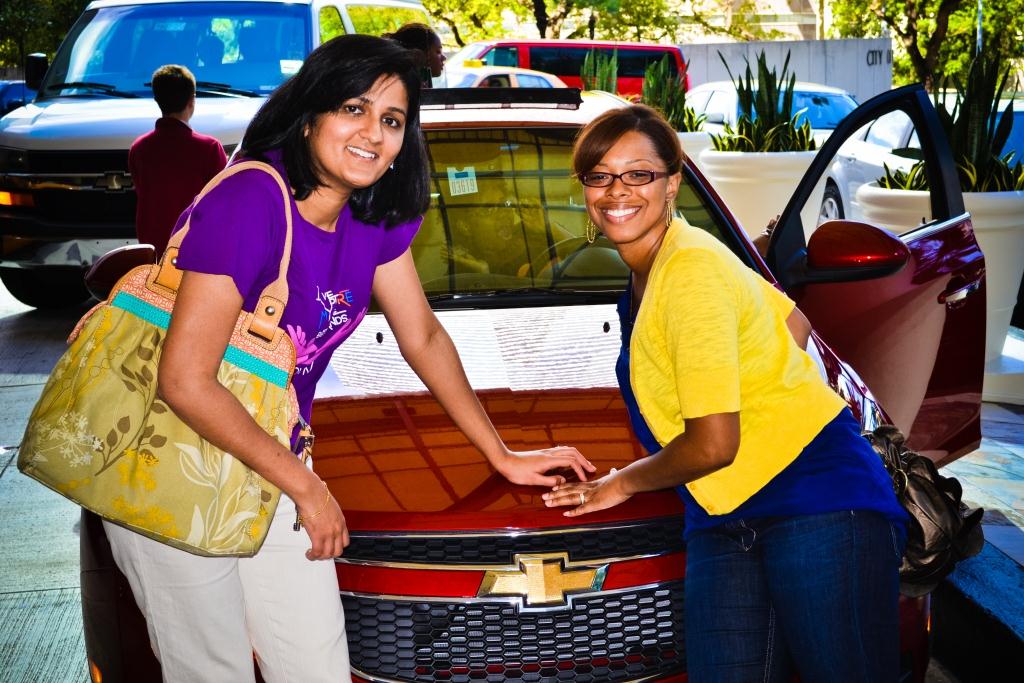 This is me and Markeisha, OnStar's representative. Isn't she cute? 🙂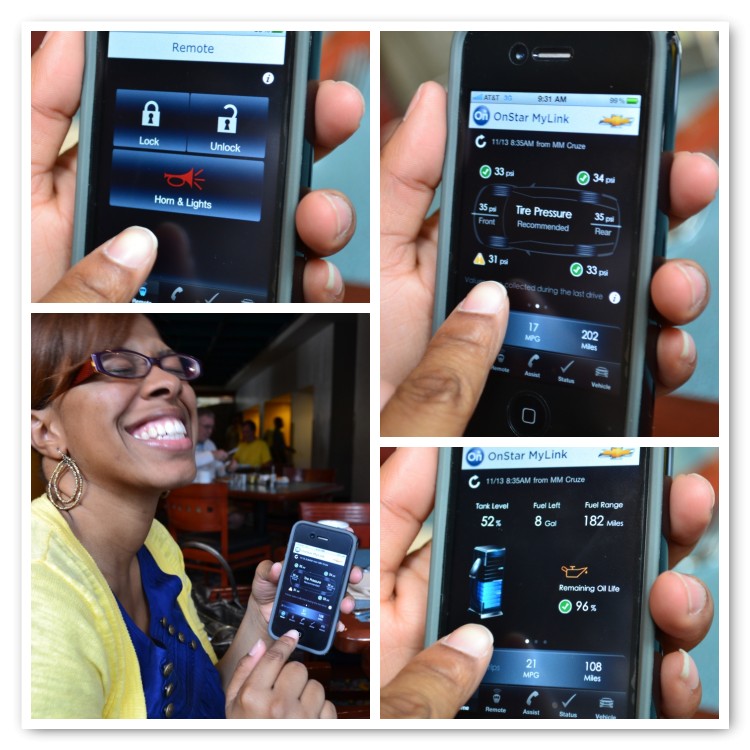 OnStar recently announced many new services. Check it out. My favorite so far has to be the OnStar's MyLink mobile phone application which allows owners to remotely activate functions including remote start, horn and lights, and door lock and unlock, securely from select smart-phones. How cool is that!?!? Markeisha demo's the app with me and I had some fun playing around with the remote functions. Her photo should be on billboards if you ask me 😀 She is super chic!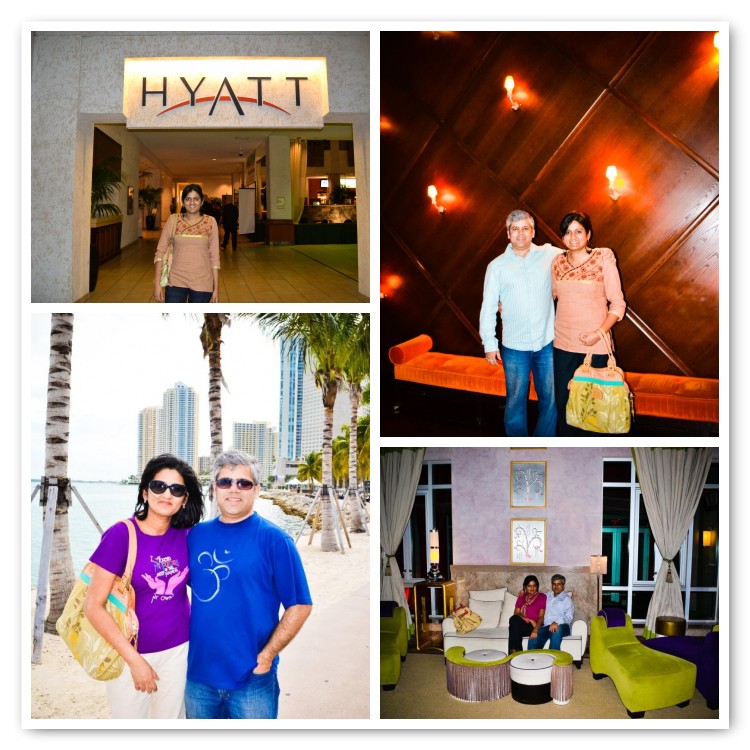 There were much Rest & Relax time for the hubs and me to enjoy what Miami has to offer. Great restaurants, guided tours, scenic views and guided short cruise. I promise to do a thorough review this week on fine dining and outing options in Miami.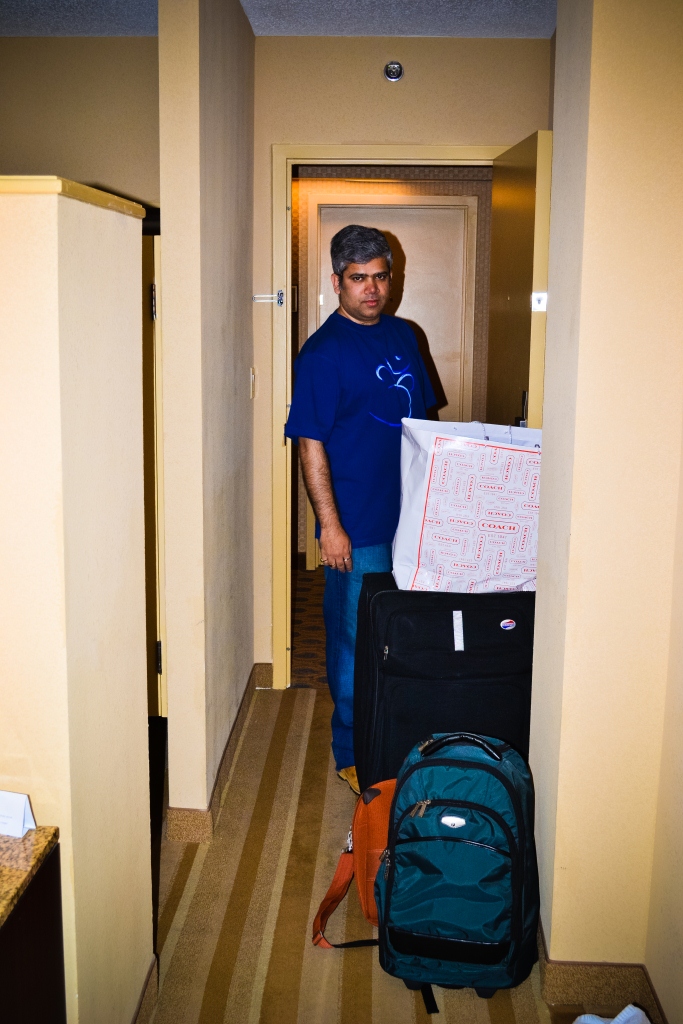 Ick! Before we knew it, it was check out time on Sunday to hit the road back to Orlando. Bye Miami Music Festival and thanks OnStar for such a wonderful experience. We had a great time 🙂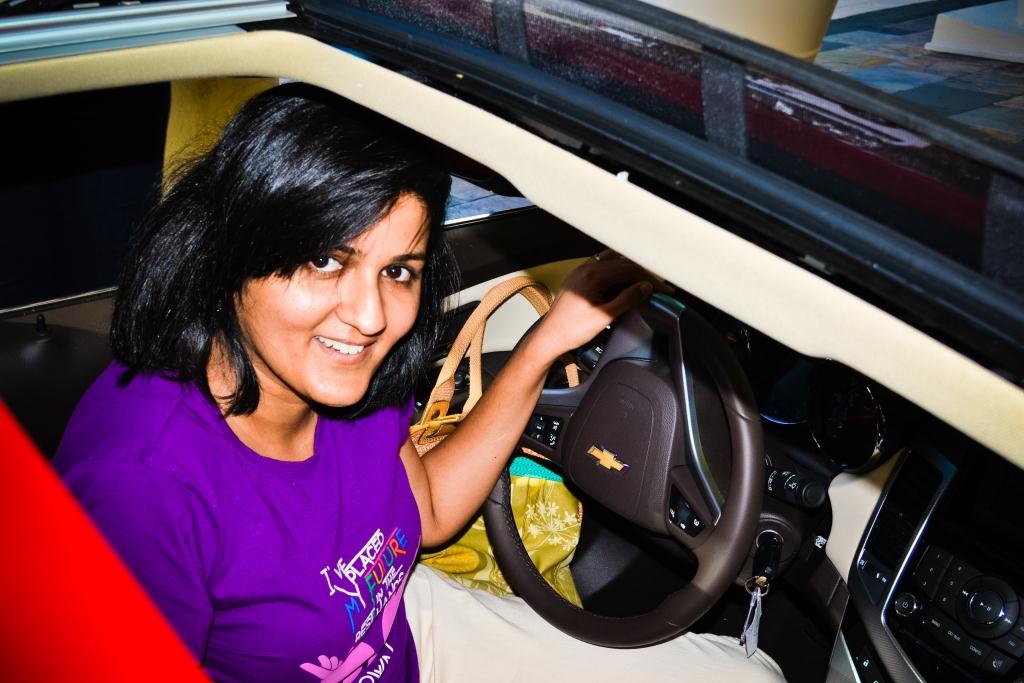 __________________________________________
OnStar is the co-sponsor of the festival.
We were invited as OnStar's guest to attend the festival.
The OnStar Miami Music Festival Road Trip was designed to bring Orlando-based journalists and bloggers together for an OnStar guided road trip.
We were given a Chevy Cruze for the road trip and upon arrival in Miami, OnStar provided us accommodations including hotel, meals & VIP tickets to the festival events.
Read my disclosure policy for more details on sponsored event for me as a blogger.